The products and services mentioned below were selected independent of sales and advertising. However, Simplemost may receive a small commission from the purchase of any products or services through an affiliate link to the retailer's website.
The moment I realized I'd become an adult was the day I asked my parents for socks for Christmas. Somehow, the gift that kids dread receiving the most had become the thing I wanted more than anything. I was forced to ask myself one of those difficult questions that arises as we go through life: Am I boring?
Maybe, but maybe not.
The truth is, as much as we like to make fun of people who gift socks or power tools, most of us would rather receive something useful than some unnecessary trinket that will live at the back of our closet until we end up giving it away during a spring cleaning frenzy a few years from now. So here's to boring gifts, long may they fill our lives with secret joy!
If you're okay with giving people something they'll use—even if they don't end up gushing about it on social media—here are some gift ideas to make this holiday season the most happily boring one ever.
1. Smartwool socks
You didn't really think I'd start this list with something else, did you? Home to the ultimate sock gifts, Smartwool is where it's at for comfort and warmth. Anyone who complains about getting these socks clearly doesn't deserve any presents at all.
Get them for $12-36/pair online.
2. Heat-sensitive "Game of Thrones" mug
This mug features the wolf symbol of House Stark and turns from black to white when filled with a hot beverage. Unfortunately, it doesn't have the capability to detect poison, but it can at least keep someone from burning their tongue.
Get one for $35 on Amazon.
3. Travel spice kit
You know that person who's always asking for extra hot sauce, salt, pepper, parmesan or other condiments? Make their life easier with this beautiful, travel-friendly spice kit by Chef's Daughter. The kit includes mini containers of 12 artisan spice blends.
Pick one up for $44 on Amazon.
4. Costco membership
It's not glamorous, but the best things in life aren't always flashy. By giving a Costco car, you're basically saying, "I care about you so much that I never want you to be hungry ever again. Also, can you buy me some mac & cheese?"
5. Moleskine notebook
You never think to buy a new notebook until you're on the last page of your old one. Keep your friends and loved ones from this terrible fate with the gift of a whole new set of blank pages, wrapped in everyone's favorite sturdy, colorful covers. (Check out this Harry Potter version for the HP fans in your life.)
Various prices by size, from $10 online or at your friendly local bookstore.
6. Fleece-lined leggings
They're leggings—filled with fleece. It's so simple, yet so brilliant. They're basically the most socially acceptable way to wrap your legs in blankets in public, and they're all any of us need to get through winter.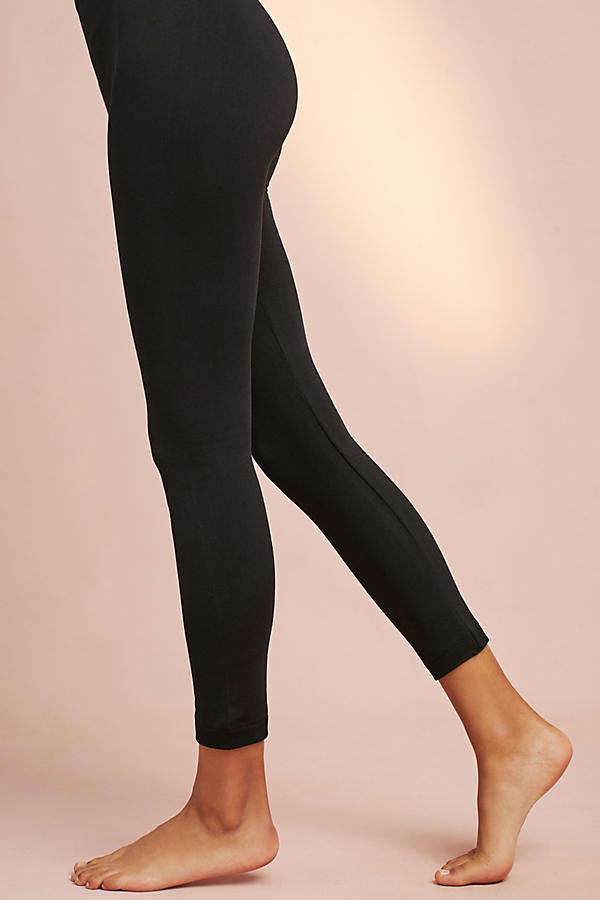 Grab these for $24 at Anthropologie.
7. Coffee grinder
Help the caffeine connoisseur in your life make their mornings a little more blissful. Having a burr coffee grinder on hand means you can keep coffee in its pure bean form until just before you're ready to brew it, helping preserve flavor and freshness.
Get the Hario Ceramic Skerton Coffee Mill for $40 on Amazon.
8. High-tech backpack
The Ghostek NRGbag Laptop Backpack puts the "cool" back in school (or the office, or photo studio, or wherever). The extra padding and water-resistant exterior keeps devices safe and dry, while the rechargeable battery powers up your smartphones or tablets while you wear it. It's the perfect gift for any James Bonds in training.
Get one for $90 on Amazon.
9. All-purpose knife
If you have a good knife, you can get through just about anything—even butternut squash! Make someone's kitchen a little more colorful with this eye-catching blue all-purpose knife.
Get it for $11 on Amazon.
10. Starry salt and pepper shakers
Anyone can be a wizard with these magical salt and pepper shakers! They'll add some spice (and sparkle) to any dinner table, at a fraction of the cost of an Ollivander's wand.
Pick up a pair for $10 on Amazon.
11. Label maker
For that one person you know who thinks you can never be too organized. Help them start the new year off in order with a personal label maker.
Get one for $25 at Office Depot.
12. A cozy blanket
Who hates blankets? Nobody, that's who! No one would ever say "no" to a nice, warm, snuggly blanket—especially one of these beautiful Pendleton National Parks wool blankets made just in time for the Parks' centennial year.
Get your special blanket for $160-250 on Amazon.
13. Beer soap
When is soap a grown-up gift? When it smells like booze! These handmade Etta + Billie soaps come in IPA or Porter scents. They're made with organic, fair trade coconut oil and natural ingredients, so they're good for you and the environment. Just don't let anyone try to drink them.
Get one for $14 on Amazon.
14. Leatherman Tread multitool
Why carry a whole toolkit when you can wear it on your wrist? The Leatherman Tread, from the popular tool company, efficiently packs 29 (!) tools into one customizable, stainless-steel band.
Get it for $165 from Leatherman.
15. Balance ball chair
We all know our office chairs are killing us slowly, one vertebrae at a time. Give the gift of good posture (and money saved on a chirpractor!) with a functional balance ball chair.
Get it for $80 from Gaiam.
16. Portable battery pack
There's nothing worse than having your phone die just as you're about to snap that perfect photo or look up directions to the restaurant where you have a dinner reservation. Save your friends from getting hopelessly lost with a portable charger that ensures they'll never run out of juice. There are tons of models in all sizes, but for sheer convenience, it's hard to beat the lipstick tube-sized Anker PowerCore+ charger.
Get it for $13-16 on Amazon.
17. Trader Joe's gift card
The TJ's superfan in your life probably falls asleep at night dreaming of a shopping spree through aisles of frozen meals and chocolate-covered everything. This year, make that dream come true for them.
Multiple prices at Trader Joe's stores (not online).
18. Self-watering planter
Help your friends keep their plants alive with these smart self-watering planters from Lechuza, which ensure that no houseplant will ever again die of thirst.
Get it for $24 at Target.
19. Avocado huggers
Farberware's Avocado Huggers keep avocado halves fresh for days, with or without the pit. Don't think of these just as adorable kitchen accessories—they're also the gift that leads to endless extra guac.
Set of two for $8 at Sur la Table.