The products and services mentioned below were selected independent of sales and advertising. However, Simplemost may receive a small commission from the purchase of any products or services through an affiliate link to the retailer's website.
Falling in love with autumn isn't just about the change in the weather. It's about cozying up to a fire, throwing on a blanket, and getting lost in a world entirely it's own.
Having trouble getting into the fall spirit? Try absorbing yourself in one of these 8 fall-inspired books.
Get yourself in the mood for Halloween with this classic, spooky tale. Nothing like pumpkins, skulls, and headless horsemen to get you into the mood for fall.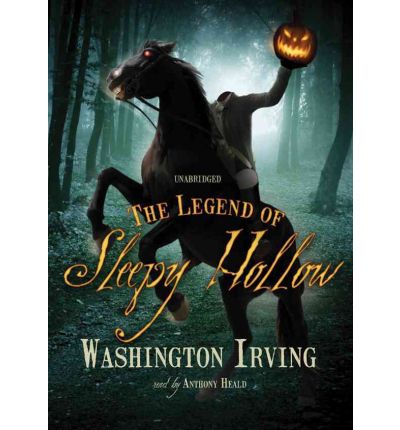 This timeless romance by Jane Austen is the perfect novel to get you in the mood for autumn. With beautiful descriptions of the sweeping English countryside coupled with in the inner most secrets of English society, this classic novel is sure to have you cozied up by the fireside.
Rediscover your teenage angst with J.D. Salinger's The Catcher In The Rye. After being expelled from a prestigious prep school, Holden Caulfield escapes to New York City before he must face his parents.
Not only will this novel transport you back to the days of being a teenager, but it will also leave in love with New York.
A series about a young boy discovering that he is, in fact, a wizard. This series is filled with twists and turns that will have you at the edge of your seat.
What's great about this book is all of the fall imagery. Rowling does a magnificent job of describing the changes in the weather, and of the beauty of what Autumn can bring.
Open Erin Morgenstern's Night Circus because this story beautifully follows the rivalry between two magicians. In turn, the feud creates one of the most magical circuses of all time.
The imagery in this story is breathtaking, and not one to be missed. Make sure to grab a blanket, and a hot drink for this book, because once you start, you won't be able to stop.
Need a good scare this fall? Who better to turn to than Stephen King? This creepy story will have you turning the page, and hoping for warmer weather.
7. Walden by Henry David Thoreau
Get lost in the beauty of nature with Henry David Thoreau's Walden. After just a few pages, you'll be begging to get lost in the wild.
As we get deeper into the start of a new school year, it's time to turn back to a classic that had a riveted from the first page. Harper Lee's To Kill A Mockingbird makes us question our own morality while observing those around us.
This excellent read always reminds me of heading back to school, the changes in the leaves, and the perfect fall day.