Home goods make some of the best gifts for even the most difficult people on your list. And luckily, there is truly no better time to shop for top-selling home goods than Cyber Monday!
This week, you can snag special, limited-time offers on everything from elegant wine decanters to plush bedding and innovative home security systems. 'Tis the season for savings—and here are some of our favorites to check out.
1.  Chalkboard Bundle
This is such a fun gift for both adults and children! Let your imagination run wild with the endless ways you can decorate using the Chalkboard Creative Bundle. Draw or write on mirrors, glass, ceramics, plastic, windows, and of course chalkboards using these bright and happy colors.
The bundle includes ten liquid chalk markers that work on a variety of surfaces as well as a chalkboard sticker roll you can place anywhere in the home or office. The markers are non-toxic and easily wiped off with a cloth or paper towel. Plus. the chalkboard sticker roll is easily removed and repositioned, so you can move locations without a worry. Kids will love drawing on any surface without trouble, and adults can have their own fun letting their creative sides loose!
Originally $34, we're offering it for only $22.99. And with our CYBER20 promo code, you can save an extra 20 percent at checkout! Don't miss out on this special offer for a gift that's sure to please!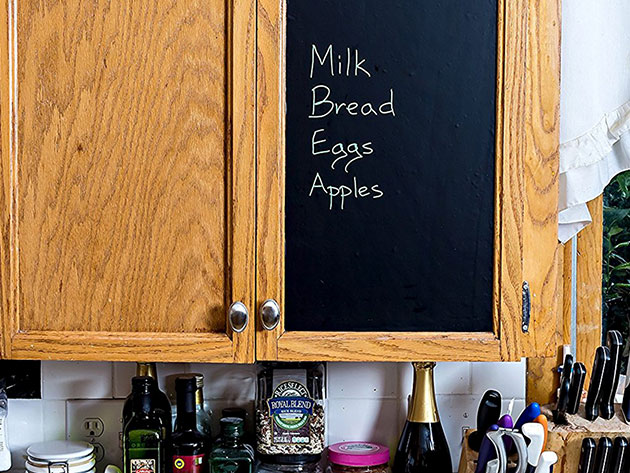 2. Eravino Wine Decanter
For wine-lovers, this Eravino Wine Decanter absolutely belongs in their home. Not only is its design the height of elegance, it is also specifically designed to provide superior balance, clarity, tonal quality and heat resistance.
Even its crafting technique is top-notch: The glass is developed from a single piece of crystalline glass through state-of-the-art pulled stem technology. How's that for fancy? Enjoy drip-free pouring as you decant a standard-size bottle of wine when entertaining or simply enjoying a glass at home. Each decanter is also handmade and blown by skilled artisans, meaning no two decanters are exactly alike.
Purchase yours today for only $19.99, a 66 percent savings from its original $59.99 price! What's more, you can get another 20 percent off using promo code CYBER20!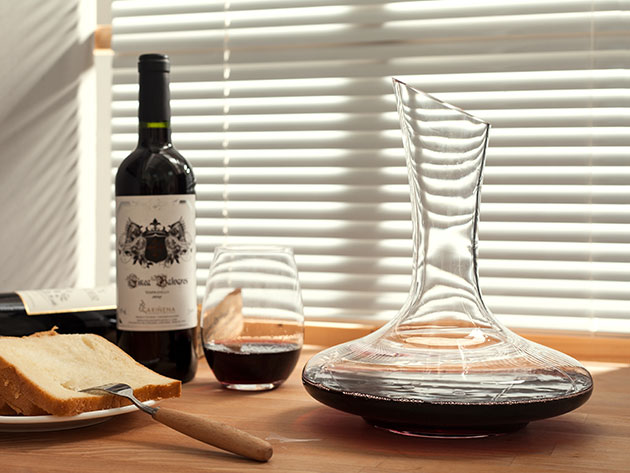 3. LaMetric Time
It looks like a regular clock, but LaMetric Time is way beyond that. This remarkable invention connects to your WiFi and a huge range of apps to do just about whatever you need.
Use it to display time and temperature in your home or office, play internet radio via Bluetooth speakers, use it to turn off the lights and other appliances, and set up an alarm to wake you up with music. The setup process is a breeze via iOS and Android app, and it comes with US, UK, and EU interchangeable plugs for headache-free use anywhere. Not to mention, the pixelated display is cute and fits any home or office design style.
It's $199, but you can save 20 percent today using coupon code CYBER20! That's nearly $40 in savings for a gift anyone would love to have!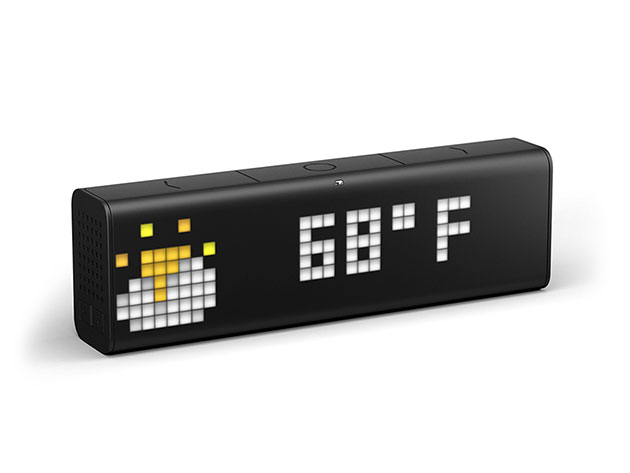 4. Bed Light Deluxe 2-Sensor Kit
Put an end to stumbling in the dark with the Bed Light Deluxe 2-Sensor Kit! No more tripping, toe-stubbing, or fumbling around either.
Getting out of bed in the middle of the night just got a whole lot easier with Bed Light, a motion-activated lighting system that provides a soft, warm glow to light your way as soon as you step out of bed. Two five-foot LED strips and one motion-activated sensor are easily mounted wherever you happen to need them most, including in bedrooms and under cribs.
The Bed Light also uses energy-efficient LED lighting and is easily installed with no tools required–just use the self-adhesive tape. But best of all, it takes the anxiety out of getting up at night to use the bathroom, grab a snack, or tend to a fussing infant.
Take advantage of holiday savings and purchase this ingenious item for only $54.99, a savings of 31 percent off the original $79.99 price tag. You can also save an additional 20 percent using coupon code CYBER20.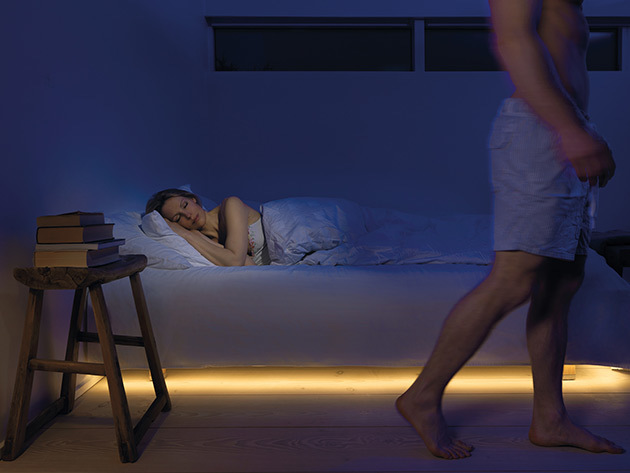 5. JS Innovations WiFi Smart Home Security Cameras
None of us want to skimp on home security. After all, safety is paramount, and we all want to feel at ease in our own homes. With the JS Innovations WiFi Smart Home Security Camera, anyone can rest assured that the people, pets, and belongings they care about are secure.
Simply connect the camera to an Internet router, download the COT Pro app onto your phone, and go about instantly controlling multiple cameras set up throughout your home directly from your phone. It's that easy! You'll be able to view your home environment from anywhere you happen to be, and even use the built-in microphone to communicate with others in your house. The camera also detects movement at night with built-in night vision, and you will receive email notifications anytime something is amiss.
Save 30 percent off the original MSRP of $225 and purchase this innovative security camera for only $157. Use coupon code CYBER20 to save an extra 20 percent. Did we mention it's perfect for the new homeowner or new pet owner in your life?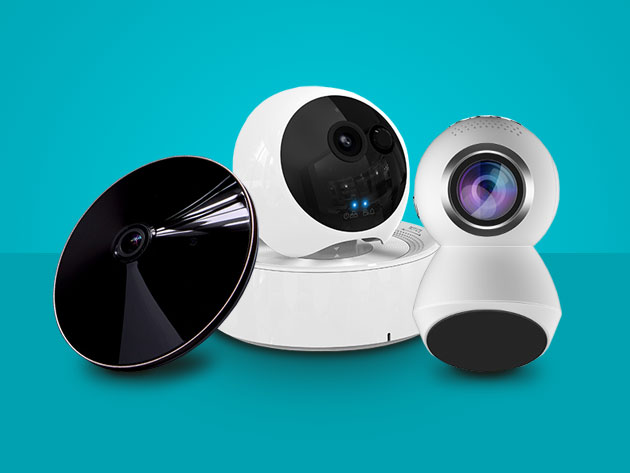 6. Bluetooth Shower Speaker
Singing in the shower is so passe. How about doing a little dance while you lather? You can boogie as you scrub with the Bluetooth Shower Speaker, specially designed to keep the tunes coming for as long as you want.
Stream all of your custom playlists directly from your smartphone to the speaker, and easily play/pause, skip songs, and turn the whole thing off altogether! Built-in controls allow you to do it all without having to get out of the shower or bath.
We're offering it at an 80 percent discount from original MSRP of $49.99—get it today for only $9.99! And save an additional 20 percent with code CYBER20.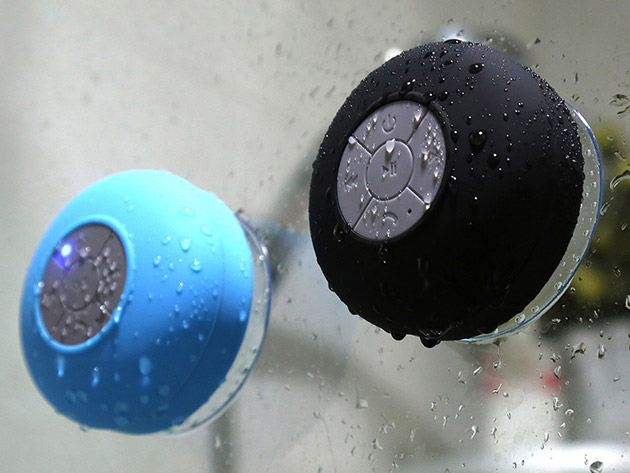 7. Vino2 Heritage Wine-Preserving System
This is such a thoughtful and useful gift for the wine lover in your life!
The vino2 Heritage System is something every true wine connoisseur should have. The aerator works to preserve wine once it's been opened to ensure it doesn't lose its taste, while the air-powered opener and foil cutter make opening the bottle a breeze.
When you're done with a glass or two and want to save the rest, simply use the vacuum stop for preservation without having to sacrifice any of the rich flavor. You can get the kit for only $34.99 as opposed to its original price of $59.99. You can save even more by using coupon code CYBER20 to take off an extra 20 percent!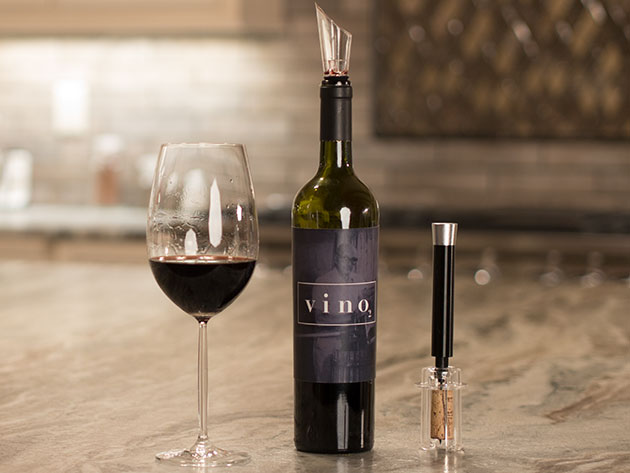 8. Ultraloq UL3 Bluetooth Fingerprint and Touchscreen Smart Lock
Someday soon keys will become a relic of the past. And with the Ultraloq UL3 Bluetooth Fingerprint and Touchscreen Smart Lock already available, we're surprised it's not happening sooner.
This innovative device allows you to forgo keys all together in favor of a much more secure locking system. You can program the lock to use your fingerprint, a special 4-8 digit code, or even your smartphone to open any door.
You can add and remove access to a variety of users, and track how they access it, when they access it, and how often they access it.
Get your own Ultraloq for only $168.99 or gift it to the "most likely to lose your keys" on your gift list. You'll be saving 47 percent off original MSRP of $319.99. Use coupon code CYBER20 to save an extra 20 percent.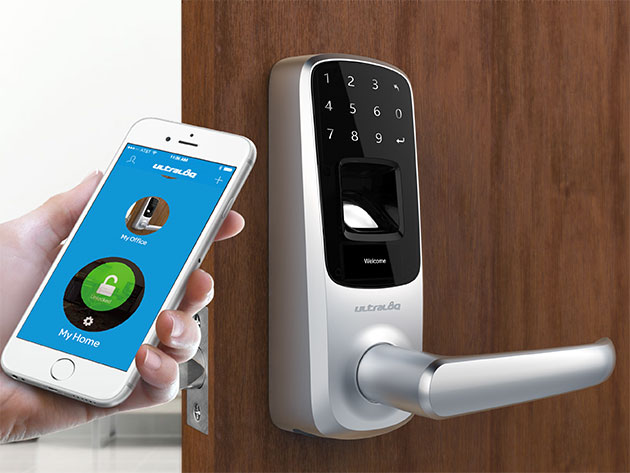 9. ARMOR-X 2-in-1 Tablet Stand
Tablets are a great invention, but there's no doubt that they can be quite cumbersome.
Watching a show, reading a book, following a recipe or workout routine can be well near impossible when you have to hold up a tablet in one hand the entire time. Enter the ARMOR-X 2-in-1 Tablet Stand to solve all your tablet woes.
This sturdy aluminum stand can be placed pretty much anywhere, and even mounted on your wall, to give you a hands-free tablet experience. Get yours for 40 percent off during this special, limited-time offer! It's only $29.99, $20 off the original $49.99 price tag.
This post contains affiliate links to Simplemost Shop, our online store. Simplemost may get a commission from the purchase of these products.