Turkey legs: They're not just for Renaissance festivals and county fairs anymore.
Arby's has announced it will be selling the smoked hunks of medieval meat beginning Aug. 27, which curiously coincides with the season finale of "Game of Thrones."
It's as if the fast-food chain is offering comfort food to console GoT fans who are upset over the breakneck speed that season seven has been moving at. The present season only included seven episodes, down from 10 in past seasons.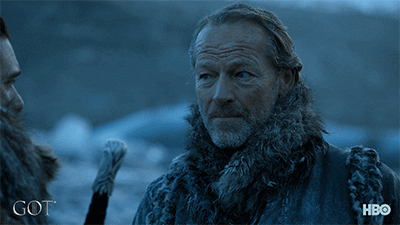 Curiously absent from Arby's turkey leg announcement is any explicit mention of "Game of Thrones," though, as it appears the chain doesn't have an official partnership with HBO or the show.
But they couldn't have been more obvious about the Westeros connection. A news release from Arby's announced the new menu item as follows: "Turkey is coming—Arby's casts smoked turkey legs upon kingdom." That couldn't possibly be a "winter is coming" reference, could it? Very subtle.
Then the fast-food meat purveyor goes on to describe the "kingdoms" where the $6 turkey legs can be found. Which brings us to the most important news of all… these slow-smoked turkey legs seasoned with salt and brown sugar will only be available at nine Arby's restaurants.
Arby's gives detailed descriptions of the cities where they will be selling turkey legs. (Los Angeles is described as "a western land known for its bountiful amount of gold and riches," and Fargo, North Dakota, is "a frigid land in the north with ruthless winters and relentless snowfall.")
Here's where you can get your hands on an Arby's turkey leg:
Fargo, North Dakota: 1117 38th St. NW
Los Angeles-area: 347 E. Main St. Alhambra, California
Redmond, Washington: 15115 NE 24th St.
Norfolk, Virginia: 730 E. Little Creek Road
Pittsburgh, Pennsylvania: 4810 McKnight Road
Phoenix, Arizona: 2402 W. Thomas Road
Denver, Colorado: 1480 S. Colorado Blvd.
Omaha, Nebraska: 8429 W. Center Road
Atlanta, Georgia: 4415 Roswell Road
The one-pound turkey legs will be sold for a limited time, but Arby's hasn't announced exactly how long they'll be available. If you don't live in any of the aforementioned cities, better plan your road trip ASAP, just to be safe.
[H/t: Today]