This winter will likely be remembered as one that just didn't let go.
Because here we are, nearly a week into April, and a blast of cold arctic air is spreading from the Dakotas and into the Southern Plains, Midwest, Southeast and East Coast today and into the weekend.
You can see the purple blob of cold air grow and take over more than half of the country in a matter of days:
Temperatures will likely be 15 to 20 degrees colder than what's typical for this time of year in parts of the Plains on Friday.
By Saturday, temperatures are anywhere between 10 and 20 degrees colder than normal all the way from North Dakota down to Texas and over to the East Coast.
Thankfully by Sunday, all that cold air will begin to warm up, but it'll still be on the chilly side according April standards.
April Will Remain Chilly
It looks like this cooler weather pattern will be sticking around for most of the country through April if long-term forecast models are anywhere close to correct.
According to the latest model runs, the Northwest, Northern Plains and at least half of the Great Lakes Region can expect overall cooler air through the first two-thirds of April.
And at the beginning of the month, the Climate Prediction Center pointed out April would be much cooler in most of those same regions while the only spots getting an early start to spring weather are in the Southwest.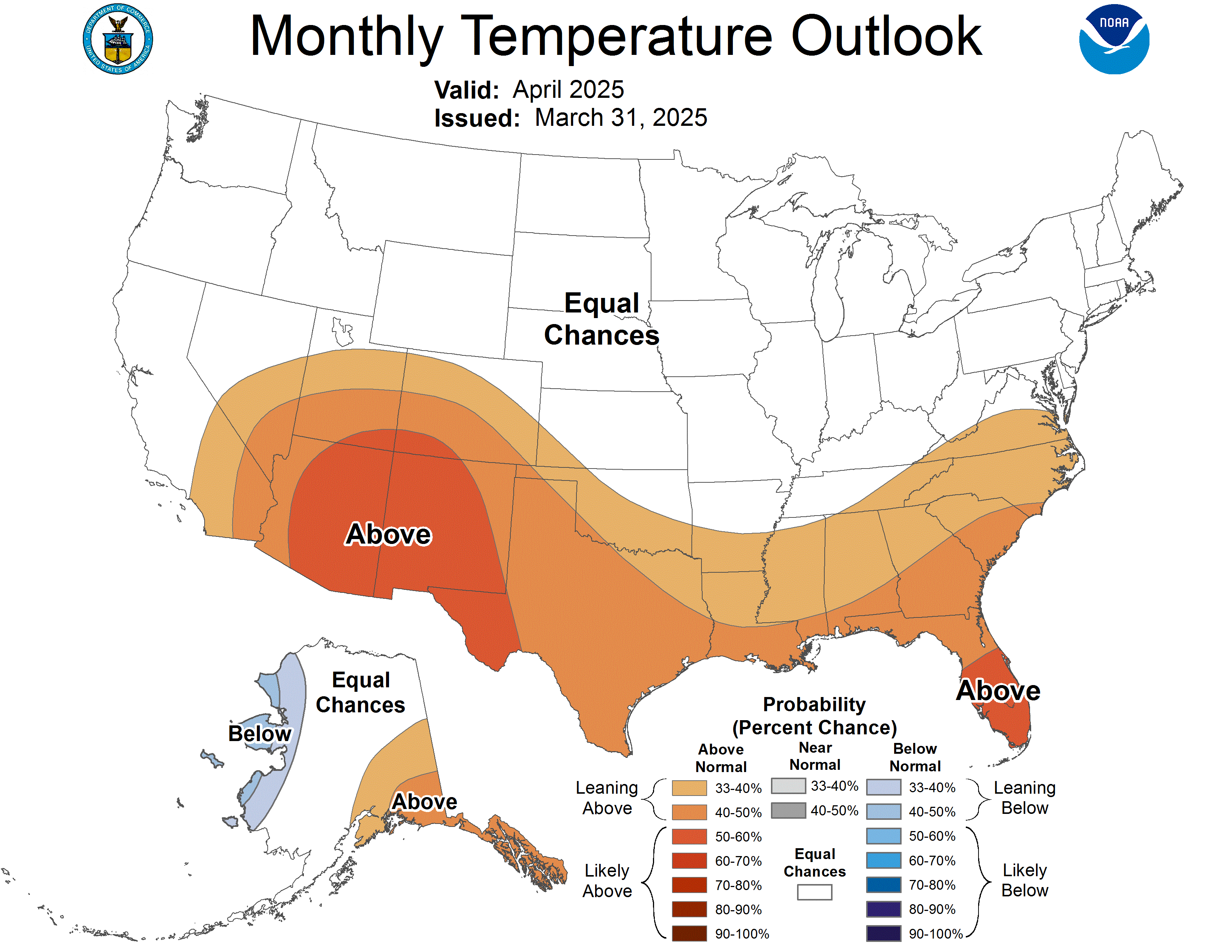 A Shift From The Last Couple Years
This colder weather lingering into April isn't anything out of the ordinary, but it is, however, something these parts of the country haven't seen in at least a year or two.
For many parts of the Plains, Midwest and East Coast, the last couple of winters have been relatively mild and ended quickly with warmer air returning as soon as March arrived. This year, however, that has not been the case.
We may just have to wait until Memorial Day like we did every other year before the last few.
Follow Meteorologist Jason Meyers on Twitter or watch one of his entertaining and educational YouTube videos.