Food trucks are all over the streets of America these days, selling everything from tacos to cupcakes. And now, one food truck is coming to perhaps the most famous street of all: That's right, "Sesame Street" is giving Cookie Monster a food truck.
According to Entertainment Tonight, Cookie Monster and his new pal Gonger will host a segment called "Cookie Monster's Foodie Truck" when "Sesame Street" returns for its 48th season in November.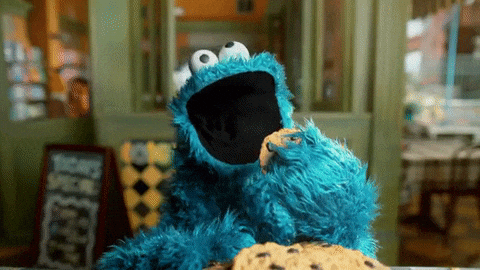 Cookie Monster and Gonger will visit the places that produce the foods in order to educate kids about how dinner gets made. Their adventures will take them to a cranberry bog, a pasta factory, and an avocado farm, according to Food and Wine. (We'll assume Cookie Monster has already spent plenty of time in bakeries and knows how cookies get made.) The segment continues a recent pivot by "Sesame Street" to have Cookie Monster use his influence on children to get them to eat healthier.
"The video field trips to farms and factories are reminiscent of classic Sesame Street, and Cookie Monster—an enduring favorite with fans of all ages—is the original food fanatic," Brown Johnson, Sesame Workshop Creative Director, told Food and Wine. "Who better to teach kids how food gets to their plates, putting a Sesame spin on the food truck culture that's unfolding in communities across the country?"
Yep, the Cookie Monster is now the Cookie Hipster. Let's just hope he and Jeff Goldblum will not get into a celebrity food truck war.
I do have a question, though. For one, is the Cookie Monster allowed to drive the food truck? I mean, have you looked at his eyes? He might have a hard time staying focused on the road.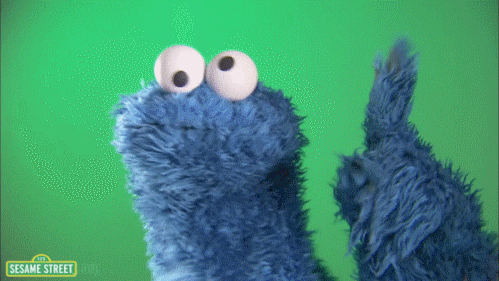 What else can we expect from the upcoming season of "Sesame Street"? "Saturday Night Live" star Kate McKinnon, actress Lucy Liu, pop star Ellie Goulding, and foodie Padma Lakshmi will stop by as guests while singers Josh Groban, John Legend, Alessia Cara and Leon Bridges will perform songs.
Even though we are far, far, far past our "Sesame Street"-watching years, we can't wait!