America fell in love with Israeli actress Gal Gadot after she absolutely killed it in "Wonder Woman" this summer. So it was only fair that Gadot got to experience the best this country has to offer, namely the magical marriage of chocolate and peanut butter in a Reese's Peanut Butter Cup.
Gadot appeared on "The Tonight Show" with Jimmy Fallon on Thursday and, with Halloween coming up, the discussion quickly turned to candy. Gadot said her favorite candy is a type of chocolate bar that has pop rocks in it and had Fallon try some of it.
But then Fallon turned the tables and confronted Gadot about the rumor that she has never tried a Reese's Peanut Butter Cup, which Gadot confirmed. That seems bonkers at first, since most of us consume a minimum of four a day. But then again, maybe that's why she looks way better in a Wonder Woman costume than we do.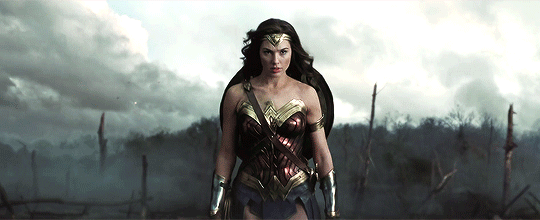 Anyway, Fallon just so happened to have a couple of Reese's hidden in his desk (don't we all) so we all get to watch Gadot embark on this chocolatey adventure on national TV.
"Magic will happen," Gadot predicts.
And magic does happen, because chocolate and peanut butter is life. Gadot gives an enthusiastic thumbs up as the crowd and Fallon erupt. Fast forward to the five-minute mark to skip straight to the candy tasting.
"That is really good," Gadot says. "I can't believe I've never tried it."
I mean, she makes this face:
And the verdict is —-> 👍👍! #FallonTonight pic.twitter.com/UglSIYHYy8

— The Tonight Show (@FallonTonight) October 6, 2017
I really wish I could go back and relive the first time I had a Reese's. But since that isn't possible, we can all at least try some of the quirky new shapes that are for sale this Halloween.
Be sure to stock up on them, because you never know when Wonder Woman might stop by to indulge in her newest obsession.
[H/t Entertainment Tonight]