Häagen-Dazs Peppermint Bark Ice Cream Is Back
Do you someone who would love this flavor?
While I admit that I spend the end of summer wishing it was pumpkin spice season, by the time Halloween rolls around, I'm already over it and ready for all things peppermint — especially peppermint bark.
There's just something about white chocolate and peppermint together — and bonus points if the white chocolate is layered with milk chocolate— that makes it my favorite seasonal flavor. And judging by the many peppermint-bark-flavored foods you'll be able to find this season, I'm clearly not alone.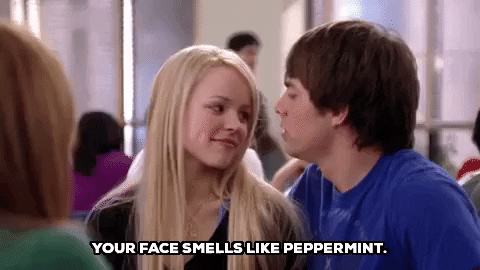 Not only will we find peppermint bark Oreos in stores near the end of the year, but there are at least two ice cream brands selling peppermint bark ice cream! While Blue Bell's peppermint bark ice cream can only be found in certain areas of the country, Häagen-Dazs is filling the gap with not one, but two peppermint bark treats that are already available nationwide.
The peppermint bark ice cream consists of white chocolate ice cream blended with chocolate peppermint bark and peppermint candy pieces. For an extra dose of chocolate, you can also get the peppermint bark ice cream in bar form, with white chocolate ice cream dipped in dark chocolate and sprinkled with peppermint candy pieces.
I can't help but think this ice cream would be amazing alongside some other peppermint treats, like white chocolate peppermint bark cheesecake or candy cane shortbread.
Or, of course, you could always just dip the peppermint bark bars into the pint of ice cream! Will you be picking up some peppermint bark ice cream before it's gone again until next season?