This Hamster Has His Own Tiny Bed And It Is Adorable
Have you ever seen a pet bed this tiny?!
There is nothing the internet loves more than tiny, cute animals. We swear to you. Absolutely nothing. Tiny kittens. Tiny hedgehogs. Tiny dogs that fit in your purse. Tiny dogs wearing sweaters or sunglasses, posing with tiny bow ties, or with faux mustaches. We can't get enough!
So you can imagine how much the internet flipped out when Twitter user Amberly Dzimira shared a series of photos featuring her tiny hamster and his tiny bed:
i bought my hamster a lil bed and now we do everything together pic.twitter.com/V7EJPWdAQj

— Amberly Dzimira ❥ (@Amberly_Dzimira) January 29, 2018
Everybody on three… DAAAAAWWWWW!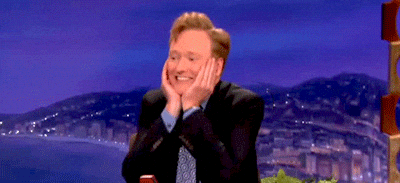 The hamster in question is Chip, a male teddy bear hamster who "is chill as f," according to Dzimira.
"I bought my hamster a lil' bed and now we do everything together," she wrote in her tweet.
for everyone asking,, his name is chip he's a male teddy bear hamster who is chill asf pic.twitter.com/kUXMFfIdFS

— Amberly Dzimira ❥ (@Amberly_Dzimira) January 31, 2018
As you can see from her tweets, Dzimira and Chip have been best buds since they were brought together, watching "The Secrete Life of Pets" together, eating together and doing homework together. Or at least Dzimira is doing homework. Chip seems to be happy just chilling in his bed, which he is clearly very reluctant to leave. Apparently hamsters, like humans, are very fond of staying in bed.
The web, of course, shares in Dzimira's obsession with Chip, as her initial tweet has been retweeted more than 150,000 times and liked more than 500,000 times since she sent it out on Jan. 29. Because—duh—Chip is all that is good and pure in this world:
Quick question: What is chips twitter handle and can i venmo him money for brightening my life

— Mexican on the Moon (@AndrewfGonzo) January 31, 2018
As if pictures of Chip weren't enough, Twitter user Katalyn Turner then shared pictures of her own hamster, Chippy, who has his own tiny chair:
How ironic my hamster is named Chippy and he has a chair pic.twitter.com/M9WPI7K9Gr

— KAT🧚🏻‍♀️ (@katalynturner) February 1, 2018
Staaaaahp this is too much cute. Turner proposed a play date between Chippy and Chip, and while one other person noted that hamsters don't always get along with each other, another user insisted that the universe surely would not be cruel enough to give us two cute hamsters with furniture and then not let them have a tea party together.
😶 but chippy and chip are meant to be. they would probably Netflix and chill.

— Zach (@officialzachj) February 1, 2018
If a play date is somehow arranged (or refereed), the pictures of these tiny hamsters with their tiny furniture would probably break the internet. Because what could be cuter than a hamster in a bed?
We have that same bed for our hedgehog and his name is also Chip! He loves it so much. pic.twitter.com/lMxT08JOni

— Britney Milotte (@Britney1715) January 31, 2018
*Unintelligible squealing sounds*