Harry Potter fans, have you ever wondered what a craft butterbeer would taste like? This could be your chance to finally find out because Harry Potter-themed beer festivals are cropping up in cities across the United States.
Behind the traveling festival is an events company called Rock Star Beer Festivals, which holds other beer-centric events spiked with fictional themes, like "Charlie and the Chocolate Brews Cruise." The Harry Potter-themed festivals are scheduled through March so far, and they will be entertaining muggles in Portland, Las Vegas, Denver, Seattle, Phoenix, Indianapolis and Louisville. The festival has already made a stop in San Diego.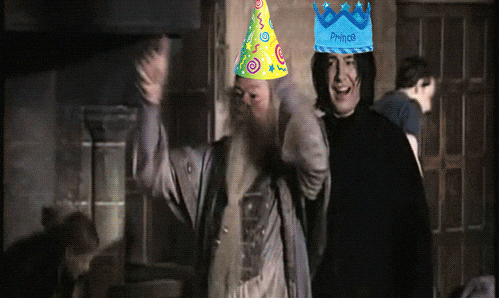 Event organizers say its beer festivals will include a beer tasting of more than 20 brews, including pumpkin and holiday ales with on-theme names like "Snape's Lair of Secret Cider Potions" and "Adult Butter Beer."  There will also be plenty of Instagram-ready characters, food and live music from the Slytherin Sisters and DJ Dumbledore.
Don't wait for your invitation to this craft beer festival to arrive via an owl carrier. Instead, Rock Star Beer Festivals has posted its events calendar on its Facebook page with links for purchasing tickets, which start around $35.
Here's a list of dates and locations where you'll find this wizarding world of beer.
Feb. 1, Portland, Oregon
Feb. 2, Las Vegas, Nevada
Feb. 9, Denver, Colorado
Feb. 15, Portland, Oregon
Feb. 23, Denver, Colorado
March 1, Seattle, Washington
March 9, Phoenix, Arizona
March 15-16, Seattle, Washington
March 22-23, Indianapolis, Indiana
March 30, Louisville, Kentucky
Of course, to really get this right, you'll want to arrive wearing your favorite Harry Potter-themed costumes.
The event is 21 and up. After a night of throwing back butterbeer, remember to have a designated hippogriff — or, you know, call an Uber.
Want to pre-party? Invite your Potterhead friends over for appetizers or dinner before the festival, and glean some inspiration for Potter-themed food — like Kreacher's French Onion Soup or Mrs. Weasley's Meat Pies — from this Hogwarts-inspired cookbook.