The products and services mentioned below were selected independent of sales and advertising. However, Simplemost may receive a small commission from the purchase of any products or services through an affiliate link to the retailer's website.
Calling all Harry Potter fans! It's almost the season of gift-giving and if you already have all the merchandise you can handle, we have something new for your list.
We promise it is better than anything you already have and might we say, seriously epic. So grab your HP sweatpants and prepare your stomachs because this year, you have the chance to enjoy a Christmas feast in the Great Hall at the real-life Hogwarts!
Oh, but that's not all — for the first time ever, you'll also be able to dance the night away at the Yule Ball, decorated just how it is in "Harry Potter and the Goblet of Fire"!
See, we told you it was the best gift ever.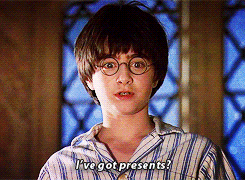 It's all thanks to the Warner Bros. Studio Tour London – The Making of Harry Potter, which opened in 2012 to give fans a chance to step onto the sets that were used in the films. For winter, the attraction will get a festive makeover for "Hogwarts in the Snow," which runs from Nov. 18, 2017 until Jan. 28, 2018.
The Gryffindor Common Room will be decorated for Christmas with original props, including handmade Christmas cards — some of which were made by cast members! Fireplaces throughout the tour, including ones in the Leaky Cauldron and the Great Hall, will be even "lit" with special effects fire. The Hogwarts castle model will also be transformed with a layer of "snow," which is actually made up of granulated paper and grains of salt. You'll even be able to touch samples of the different types of "snow" used during production.
Just check out how the Gryffindor Common Room looked last year! Pure magic.
https://www.instagram.com/p/BN9uV_RBPBb/?hl=en&taken-by=wbtourlondon
Some of the sets even feature handmade Christmas cards created by original cast members during filming!
https://www.instagram.com/p/BOPt3SHj-wB/?taken-by=wbtourlondon
https://www.instagram.com/p/BNrtfHODVfB/?taken-by=wbtourlondon
What is sure to be the most impressive, however, is the Great Hall, which will be decorated for the first time just as it was for the Yule Ball. The hall will be lined with snow-covered Christmas trees, icicles and an orchestra of magical instruments, just as it was during the Triwizard Tournament.
The Great Hall will also be open for the Christmas Feast, allowing fans to eat the same meal (in the same location!) as some of their favorite characters. This year, the Christmas Feast runs from Dec. 11 to 13. Check out the ad for it:
[arve url="https://www.youtube.com/watch?v=3Z93UlRu8oE" /]
Although it's not cheap at around £240 (or $316) per person, the event comes with a lot of perks, like a seat at a real prop table, drinks, a three-course meal and a tour of the studio, along with dancing and entertainment until midnight. Tickets go on sale Oct. 24 at 10 a.m. U.K. time (so, 5 a.m. EST or 2 a.m. PST). You can purchase tickets by clicking here, but hurry because they'll sell fast!
If you're just interested in the tour and skipping the meal, tickets are quite a bit cheaper. Tickets for the basic tour are about $48 for adults and $38 for children ages 5 to 15. A deluxe tour will run you $261, but includes a two-hour guided tour, a souvenir guidebook, a Butterbeer, four free photographs and a video at one of the photo opportunities and a hot meal and drink. You can view dates where tickets are still available by clicking here.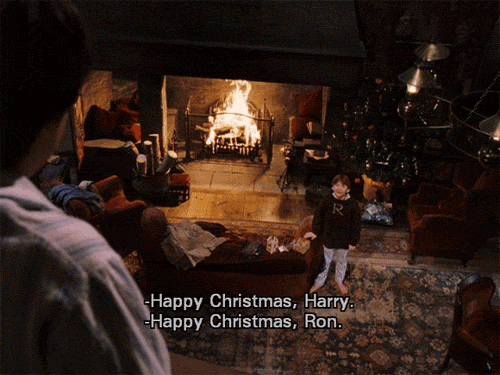 Can't make it to London this year? There's plenty of Harry Potter excitement to explore elsewhere. Head to Florida to experience Christmas at the Wizarding World of Harry Potter at Universal Studios Orlando.
Or check out this Harry Potter"-themed escape room offered in some states so you can experience a little bit of magic closer to home.
There's no magic spells you can use to poof yourself out of this room! Just your own wits and creativity!