The NFL has dominated the headlines recently with the divisive issue of standing for the national anthem. But here is a story of one NFL player that everyone should be able to get behind.
Houston Texans rookie quarterback Deshaun Watson recently got his first game check of the season for $27,353, according to ABC News. In other words, it was a hefty sum.
Rather than spend it on himself, Watson turned around and gave the money to three of the team's cafeteria workers who lost their homes in Hurricane Harvey.
In a video posted by the Texans, Watson gives the stunned women envelopes with a red ribbon on it.
"For what you all do for us every day and never complain, I really appreciate you all, so I wanted to give my first game check to y'all to help y'all out in some type of way," Watson says in the video. "Here you guys go."
I'm not crying. You're crying.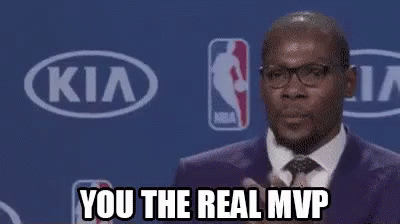 The video has been retweeted almost 30,000 times since it was posted on Sept. 27, and lot of people have sung Watson's praises. Watson has only played in three games so far this season, but he's quickly gaining more and more fans every day.
Very classy of @deshaunwatson to give his first game check to 3 women who work in the team cafeteria and lost everything in the flood.

— John McClain (@McClain_on_NFL) September 27, 2017
Salute #deshaunwatson https://t.co/lPrl8PuQRD

— Kristal Wortham (@WorthamLife) September 27, 2017
@deshaunwatson
I want to let you know that you are a classy guy for what you done. You are now my favorite player to watch.

— Don Robin (@DonRobin11) September 29, 2017
It's so nice to see my twitter feed full of so many great things being said about #Texans football ❤️ So proud of #DeshaunWatson!!!!

— Jessica Exum (@JesExum) September 25, 2017
For Watson, it's not just about helping his new community, it is also a way of paying it back. Ten years ago, Watson and his family received a home from Habitat For Humanity with assistance from the foundation of longtime NFL running back Warrick Dunn.
Warrick Dunn giving the Watson family the keys to their house in 2006. Deshaun Watson in black sweatshirt on the right. pic.twitter.com/UjGlcIhlkT

— BUM CHILLUPS AKA SPENCER HALL (@edsbs) January 10, 2017
Watson isn't the only Texan helping Hurricane Harvey victims. Texans star lineman J.J. Watt set out to raise at least $200,000 after Harvey. By the time he wrapped up the fundraiser, he had collected a whopping $37 million in donations.
But you don't need to be an NFL star to contribute. If you want to help out the victims of Hurricane Harvey, check out these causes.
Oh, and don't worry, Watson has spent some of the money he's made in his NFL career. He posted online about purchasing a new Jaguar last spring—but even that wasn't for himself. He bought it for his mom. And not only was it a Jaguar, it was his mom's very first car.
Happy Birthday Mama! I love you & you deserve your first official car! Enjoy it! "Had to cop her the '17 Jag" 💯🤘🏾 pic.twitter.com/gVE2wzzh6k

— Deshaun Watson (@deshaunwatson) April 29, 2017
Something tells me Deshaun Watson is going to have a lot of fans by the time this year is over.
Watch the sweet clip of the moment he surprises the three women below:
"If you can, you must."@deshaunwatson​ gave his first @NFL​ game check to help a few familiar faces. #HoustonStrong pic.twitter.com/rwcyGMSRFN

— Houston Texans (@HoustonTexans) September 27, 2017
Watson was the No. 12 draft pick in the NFL draft last spring, after a knock-out college career at Clemson University. The Georgia native led his college team to a national championship win in 2016 after losing in the championship in 2015.