Instant Ramen Brand Gets A Healthy Makeover
Which ingredient is missing from the new Instant Ramen?
Ah, instant ramen. Easy, quick, so cheap and honestly, surprisingly tasty. It's easy to see why it's so popular. From ramen-flavored Pringles and beer to recipes like ice cream ramen, it's probably safe to say we've all gone a little ramen-crazy.
But as much as we love it, it's also no secret that it's super salty, filled with MSG and not exactly considered a health food—yes, even if you add vegetables. And in a world where we're swapping pasta for zucchini and spaghetti squash, it's no surprise the company wants make its food a little healthier.
In a press release, Nissin Top Ramen says the change is due to consumer demand for reduced sodium and fewer artificial ingredients. So the company is updating their entire product line to remove added MSG and artificial flavors. It also plans to reduce sodium content.
"By focusing on what is truly important to the brand—delicious noodles—Top Ramen is improving its nutritional profile while maintaining the great taste fans love—all at the same, affordable price," the press release says.
Yup, that means you can still get a package with whatever cash you managed to find under the couch cushions.
"We asked ourselves, 'How much can we remove while still maintaining our noodle essence?' We liken the process to finding our 'noodle zen' and we're extremely proud of the results," said Gary Lai, director of marketing of Nissin Foods USA.
Noddle zen! We totally get that.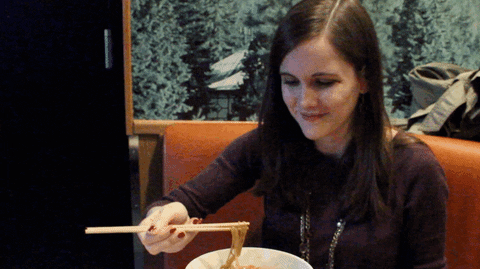 The company says after a blind taste test, results showed consumers liked the new version of Top Ramen just as much as the previous recipe. The new version will have an average of 15 percent less sodium and no added MSG or artificial flavors. MSG is naturally occurring in the products, so it won't be totally removed, but there will at least be less.
There will also be new packaging that will make the vegetarian options more identifiable (yay!).
Oh, and a little trick to cut down even more on the sodium? Just limit the amount of the seasoning packet you use. Most of the sodium is in the seasoning, so cutting back will save you a ton. The chicken flavor, for example, has 250 mg of sodium without the seasoning and 780 with. So you'll save yourself a lot of salt even if you just use a little less.
Nissin has made it easy to find nutritional information on its products by creating a special website with all the data you need. Simply click on the product you want more information on and then open the nutritional info tab.
And FYI:  the American Heart Association recommends adults get no more than 1,500 mg of sodium per day. Two packets of Top Ramen (even with the new recipe) and, yup, you're already over the limit.
You can find the new products on store shelves now.