The products and services mentioned below were selected independent of sales and advertising. However, Simplemost may receive a small commission from the purchase of any products or services through an affiliate link to the retailer's website.
It's time to add "author" to Justin Timberlake's impressive resume. The pop star recently announced he will publish his first book, entitled  "Hindsight: & All the Things I Can't See in Front of Me," in the fall.
The book, co-written by Sandra Bark, will be a behind-the-scenes look at Timberlake's life, from his childhood to his *NSYNC days to his solo career. He will also touch on his marriage to Jessica Biel and fatherhood, according to People.
"Working on this book was an amazing process for me," Timberlake told People in a release. "My story has been filled with so many amazing people that have helped me become the artist I am today. Reflecting on those moments, spotlighting some of the important people and places that have informed my music, and getting the opportunity to share my story is something I am very grateful for."
Timberlake also posted an Instagram photo to preview the book's cover, which features his face. Because when you have Justin Timberlake's face, you should definitely put it on the front of your book.
https://www.instagram.com/p/BmTUH_glPQ4/?utm_source=ig_embed&utm_campaign=embed_loading_state_control
"Guys, I have some news! I've been working on this for a while now and I am happy to finally give you a first look at my first book, #Hindsight," Timberlake wrote on the post. "I'm looking forward to sharing these pictures and stories with you."
The post has been like more than 1.1 million times already, and judging by the comments, fans can't wait to get their hands on a copy. You can pre-order Timberlake's book on Amazon in advance of its Oct. 30 release date. It costs $40 for a hardcover, because "SexyBack" don't do paper back.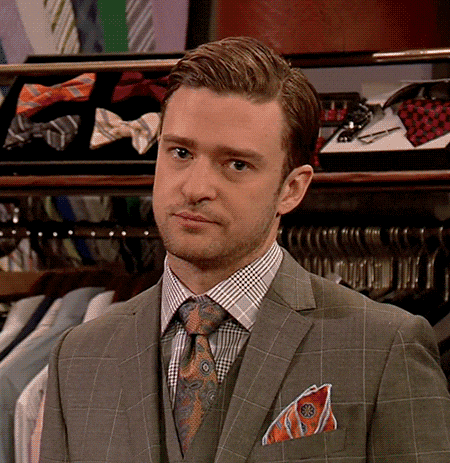 It's been a busy year for Timberlake. He released his fifth studio album, "Man of the Woods," earlier this year and recently wrapped up a nationwide tour to promote the album.
Will you be purchasing Justin Timberlake's book when it hits bookstore shelves?
[h/t PopSugar]