The products and services mentioned below were selected independent of sales and advertising. However, Simplemost may receive a small commission from the purchase of any products or services through an affiliate link to the retailer's website.
If your bedroom is in need of an upgrade, now is the time to shop! With the holidays fast approaching, it's a good time to look for sales that will help you freshen up your home — including on bedding.
Luckily, at Macy's, you can find Cyber Week pricing on multiple styles of three-piece comforter sets. Many are going for just $19.99 (originally $80). At a discount of 75 percent, you could even change the look of several bedrooms in your house for less than the price it would have taken to get one at full price. Each set includes a comforter and two pillow shams.
The sale is good until Nov. 28th at 3 a.m. EST and it's happening online, so you'll have plenty of time to get out your holiday decorations and give your bedroom a makeover on the cheap. You'll get free shipping if you spend $25 or more. Alternatively, you can choose "pick up in store" if it's in stock at a location near you. Shipping to your local Macy's will be free.
Read on for a closer look at some of the comforters included in the sale.
Brigitta 3-Pc. Comforter Sets, a Macy's Exclusive Style
This three-piece comforter set comes in a soothing floral pattern and is perfect for a room you'd like to keep simple, but with some character. It's currently available online in a twin size.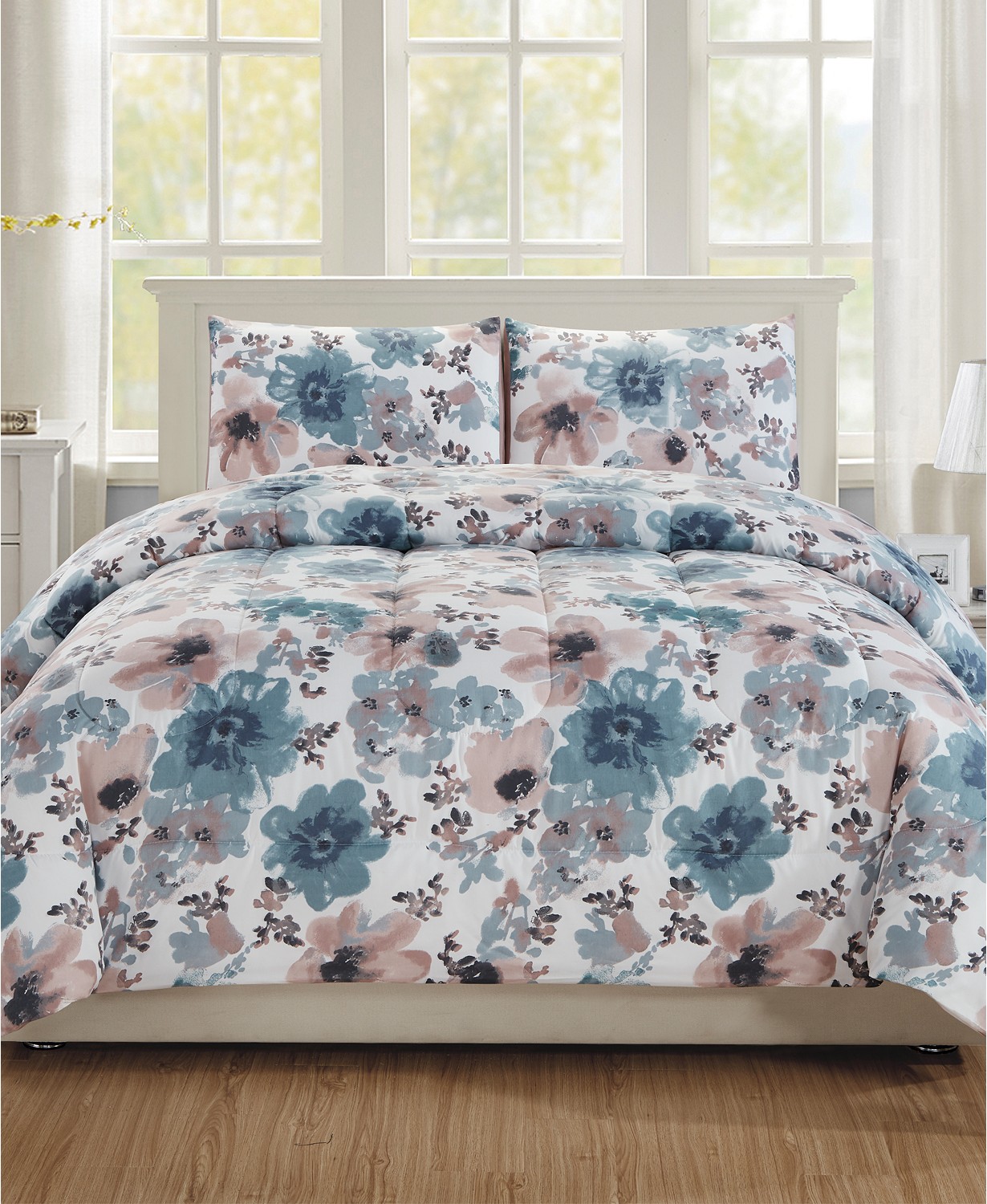 Carrerra Reversible Comforter Sets (Ellison First Asia)
Available as a twin, this comforter set features an elegant marble and geometric theme.
Amanda Three-Piece Reversible Comforter Sets (Hallmart Collectibles)
This three-piece comforter set is reversible. It features bright colors and flowers that are inspired by watercolor. This set will give your bedroom a serious pop of color!
Marlow 3-Pc. Comforter Mini Sets (Pem America)
This classy comforter will be in style for years to come (both sides, since it's reversible!). It's available in twin and twin/XL for only $17.99.
Medallions 3-Pc. Reversible Comforter Set (Ellison First Asia)
If your decor style changes as much as the seasons, you'll love this comforter set. One side has beautiful medallions while the other has classic stripes.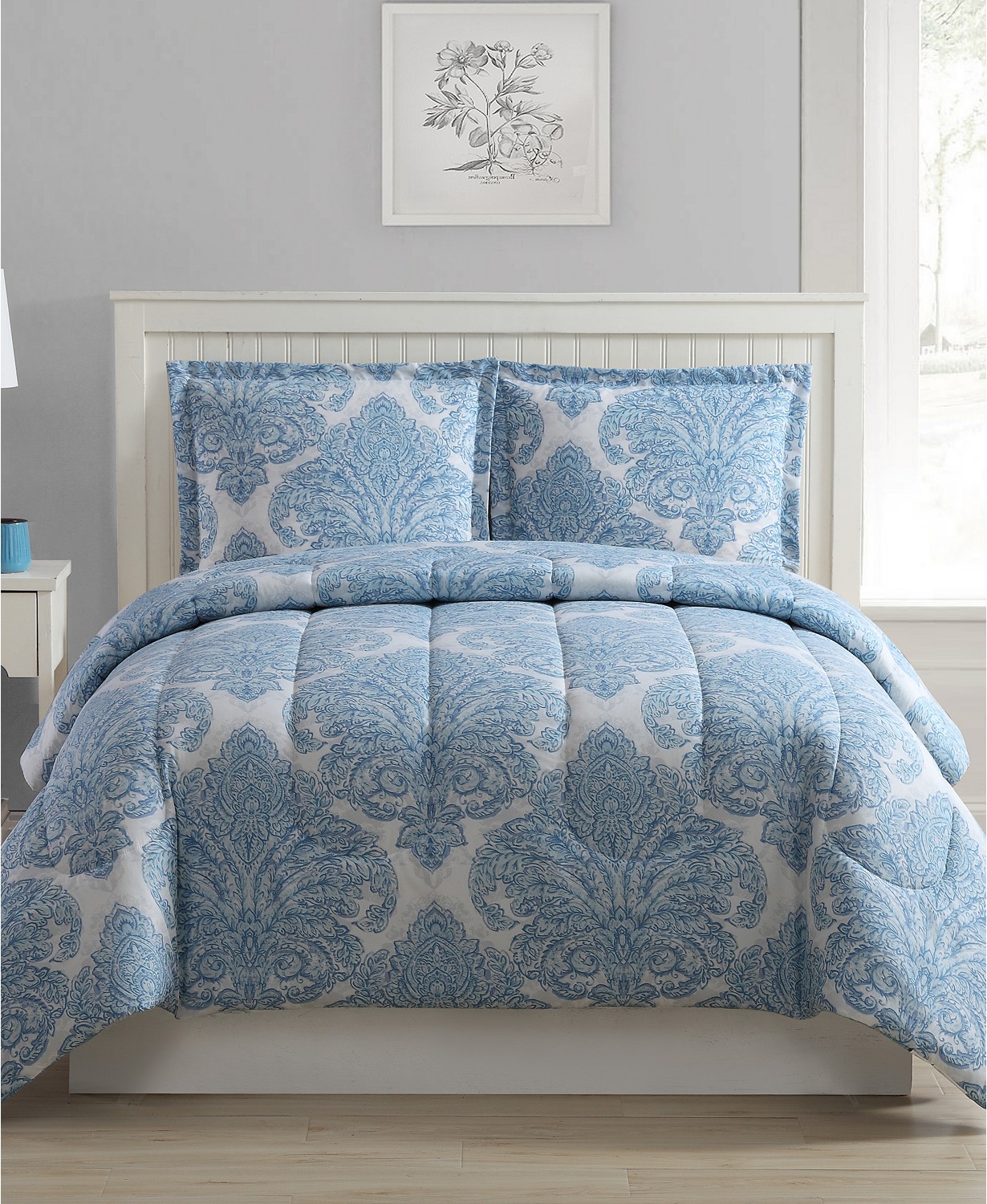 Will you be heading to Macys.com to order a new comforter set just in time for the holidays?