If you've had your tonsils or appendix removed, you're not alone. There are more than 500,000 tonsillectomies performed on children every year in the U.S. and about one in every 2,000 people have an appendectomy in their lifetime. And if you have had either surgery, chances are you were told of side effects like infection or pain, right? But if you are a woman, you probably weren't told of one that could change your life forever.
Congratulations, you're now more likely to get pregnant.
Um, what?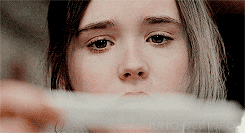 That's right, ladies — if you've had either surgery and are looking to not get pregnant, it's in your best interest to keep reading.
Researchers at the University of Dundee studied the medical histories of more than 530,000 women in the UK for 15 years. All the women had one thing in common — they either had their tonsils or appendix removed when they were young.
Researchers found that the chance of pregnancy was 34 percent greater for women who had their appendix removed, 49 percent higher for those now without tonsils and 43 percent greater for women who had both removed.
This is great news if you were told having the surgeries could affect your fertility, as was previously thought, but perhaps bad news if you're looking to not start a family. The research doesn't explain yet why this is, so it's best to take extra precautions.
"For many years medical students were taught that appendectomy had a negative effect on fertility and young women often feared that having their appendix removed threatened their chances of later becoming pregnant," Dr. Sami Shimi, clinical senior lecturer in the School of Medicine at the University of Dundee and a consultant surgeon with NHS Tayside, told the UK's Telegraph. "This scientifically challenges the myth of the effect of appendectomy on fertility. What we have to establish now is exactly why that is the case."
Shimi says the connection could be either biological or behavioral, but they're not really sure.
However, if you are trying to get pregnant, getting an appendectomy or tonsillectomy just to up your chances is not the way to go. Shimi points out that getting an appendix or your tonsils removed if they are healthy and normal does not directly increase fertility. Instead, he says, the findings should reassure women who have already had the surgery that they no longer have to fear not being as fertile as they were before the operation.
Science is wonderful, isn't it?