The products and services mentioned below were selected independent of sales and advertising. However, Simplemost may receive a small commission from the purchase of any products or services through an affiliate link to the retailer's website.
Eyeshadow crayons, lip glosses, clay masks and so many more beauty favorites are on sale now for Cyber Monday!
The best part? Enter code CYBER50 and get 50 percent off any of these finds today. You may want to load up on some holiday gifts while you're at it, as these make amazing stocking stuffers.
1. Beauty Blender
This magical little pink sponge is just what you need to take your makeup application to the next level! The second the BeautyBlender hit the market, it revolutionized makeup application delivering a flawless, airbrushed finish worthy of any professional makeup artist.
For only $10 (use coupon code CYBER50 to take 50 percent off the $20 price tag), this latex-free, hypoallergenic, and odor-free sponge will help you finally achieve that pristine finish on your skin.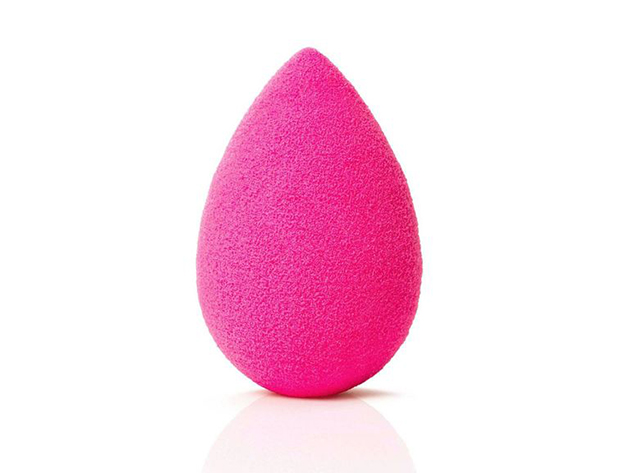 2. Cosmetic Bag
Now that you've got that BeautyBlender, you need the right place to store it! You can't go wrong with this sleek Joyus cosmetic bag that will hold all the essentials. The small size (it measures 6 inches by 3.5 inches) also makes it ideal to fit into your handbag or tote to take with you wherever you go.
Keep all your best beauty products safe and easy-to-reach in this timeless bag for only $12.50! Save 50 percent off the original MSRP of $25 by using the CYBER50 coupon code.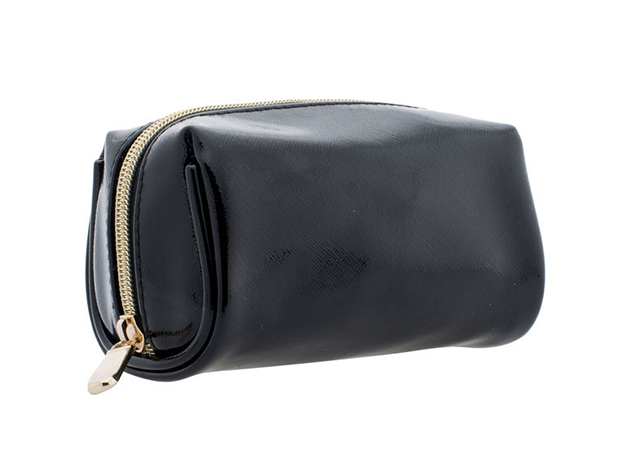 3. Tre-StiQue Shadow Crayons
These five gorgeous Tre'StiQue shadow crayons are easy-to-use, long-lasting, blendable, and versatile. It really doesn't get much better than this when it comes to nailing that perfect eyeshadow look.
You get five crayons in pearly and cream shades that can be used separately or together to give yourself a variety of looks, including a sultry smokey eye for night or a simpler, more subtle look for day.
Last but not least, the crayons come in their very own Mini Le'Pak Bag featuring a built-in mirror for quick, on-the-go application. Use promo code CYBER50 to save 50 percent off the $26 price.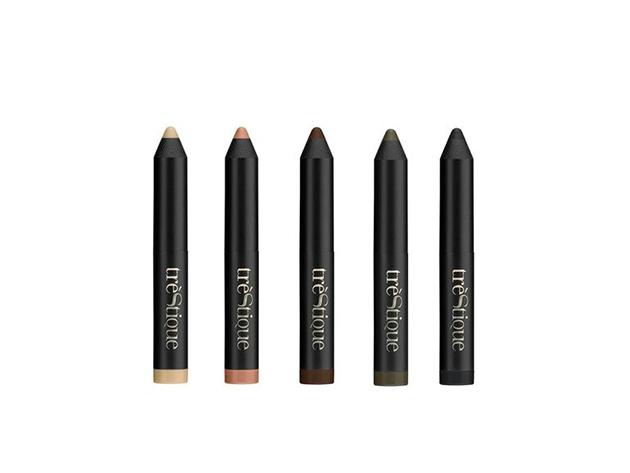 4. Butter LONDON Lip Gloss
Butter LONDON is one of the biggest beauty brands in the world, and you owe it to yourself to experience their top quality and highly coveted products. This lip gloss will not only give you a gleaming pout but also help enhance the lip shape— it's a win-win!
In fact, 100 percent of women who tried this product said that their lips felt fuller, while 96 percent said their lips felt smoother too. Get yourself and the makeup lovers in your life one or two shades, and make sure they have smiles on their faces when they find these under their Christmas trees or snug in their stockings. Save 50 percent by using promo code CYBER50—that's $10 off the original $20 price tag!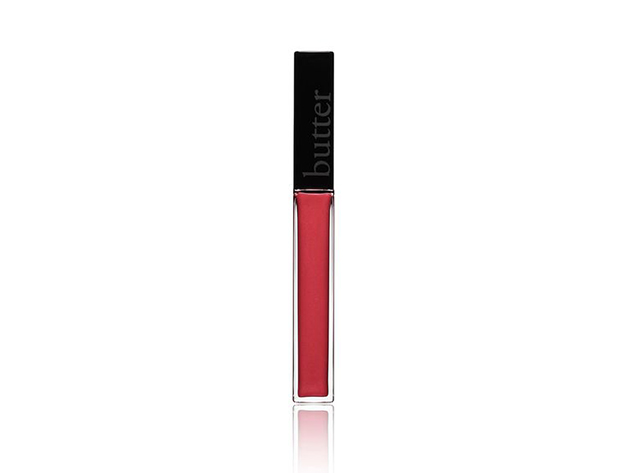 5. Wunderbrow
Bold, beautiful brows have been trending for the past several years with no end in sight. For people with naturally sparse or over-plucked brows, the trend has been a bit of a downer. But with WUNDERBROW, those worries can finally be settled!
This innovative product is the first of its kind, and actually has staying power that lasts several days. That's because the WUNDER2 WUNDERBROW is made with Permafix gel technology that creates fibers that attach to your eyebrows to create realistic-looking hairs. It's transfer proof, water proof, and budge proof, and can even stay on through a workout or shower. As a gift, it can't be beat, especially for someone on your list who is up on all the beauty trends. Use code CYBER50 to save 50 percent off the $22 price tag!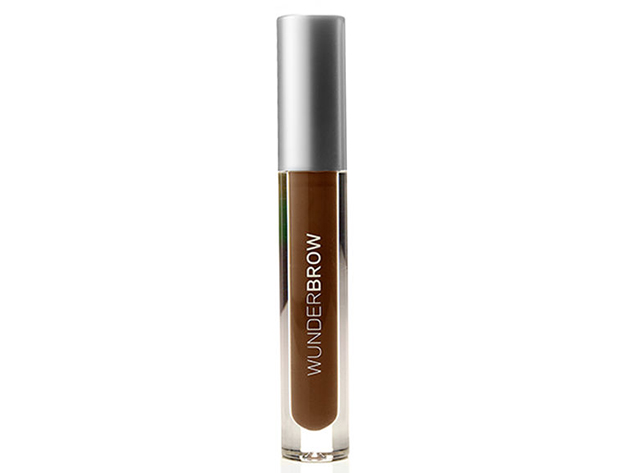 6. Bliss Anti-Aging Clay Mask
Who doesn't love a good face mask? Especially one that polishes, exfoliates, and reduces the signs of aging? You really couldn't find a better gift this holiday season than the Multi-'Face-eted All-In-One Anti-Aging clay mask from Bliss.
This mask is jam-packed with incredible ingredients that smooth and soften, including quartz, which exfoliates, jojoba oil, which moisturizes, and kaolin clay, which removes impurities and unclogs pores. This mask also features 10 percent glycolic acid, which removes dead skin cells and allows new, healthier ones to take their place. Glycolic acid also minimizes the appearance of fine lines and wrinkles. Meanwhile, kojic acid evens out skin tone, lightening dark spots that result from the natural aging process.
Save 50 percent off the $50 price tag by using code CYBER50.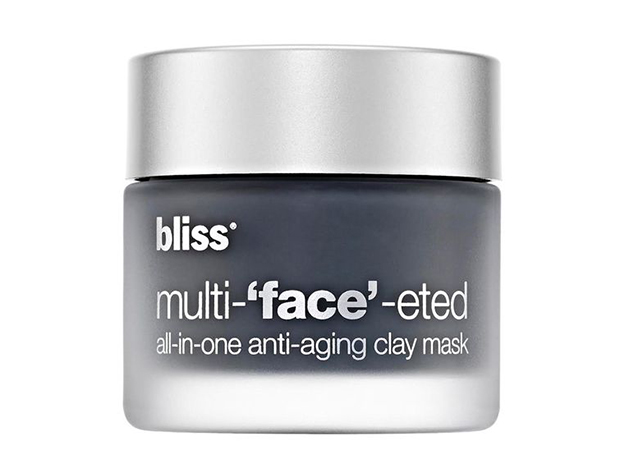 7. Look Of Love Lip And Cheek Trio
This makeup gift set is just too cute! It's sure to delight pretty much anyone with a love of makeup on your gift list this holiday season.
Featuring two lipsticks and a lip and cheek tint, this Look of Love Trio from Lipstick Queen is designed to make you glow, just as if you were falling in love. It can all be yours for $35 (save 50 percent off $70 by using code CYBER50), from a brand known for its incredible attention to detail and top notch lip products.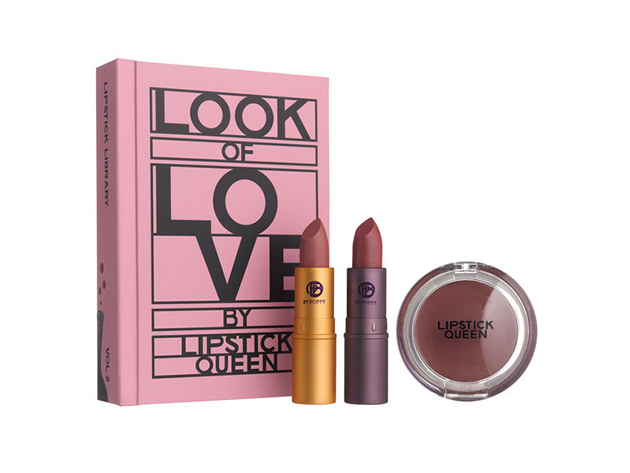 8. Ferrum Professional Styler
The Ferrum Professional Styler is specially designed to cause less damage to your hair. It also leaves hair looking softer and more pliant, with movement that gives it a more natural look!
Unlike more typical straightening irons, the Ferrum flat iron features a tourmaline coated ceramic plate on one side and a non-heating fabric coated plate on the other. This unique combination allows your hair to become professionally straightened while greatly minimizing the damage from heat. This also allows hair to retain more moisturize, making it look shinier, more voluminous, and healthier overall!
We're offering this fantastic styler for only $139, 17 percent off the original price of $169! That's already $30 worth of savings! But you can take an additional 50 percent off by using promo code CYBER50!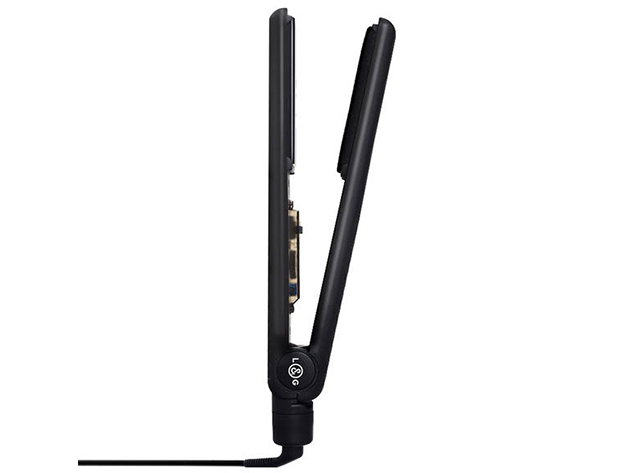 9. Makeup Brush Stand
Nothing gives you that flawless makeup look quite like the right makeup brush, and taking care of your brushes is absolutely imperative. The Makeup Brush Stand is the best way to store and organize your brushes in order to keep them protected. You can fit up to seven individual brushes in the stand, which features a folding flap to protect the bristles. A side pocket allows for the storage of eye liners and mascara, while the second side zip pocket is great for the storage of false eyelashes, tweezers, and other eye makeup items.
Get your hands on this remarkable product for only 50 percent off the original price of $38.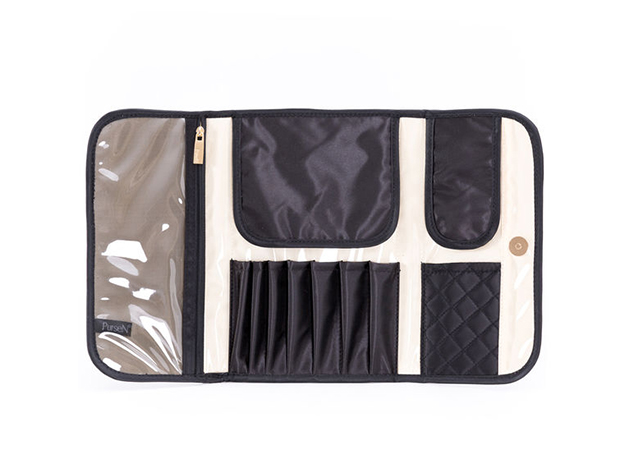 10. Beachwaver Coast Pro Ceramic Styling Iron
Skip the salon visits and save big with the Beachwaver Coast Pro Ceramic Styling Iron.
The Beachwaver Coast Pro is a classic straightening iron and so much more. It features ribbed add-ons that slide over the ceramic plates to mimic the roundness of a traditional round brush used by hairstylists to add volume and movement to hair. All you need to master is that particular flick of the wrist, which creates beautiful waves and curls that will leave your hairstylist speechless.
Get rid of all your other tools and upgrade to the Beachwaver Coast Pro! It's $199, but you can take 50 percent off with promo code CYBER50.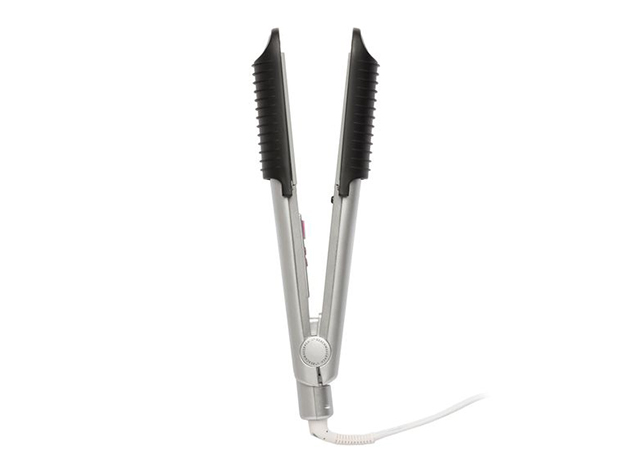 11. Jouer Ready To Wear Cool Palette
Every true beauty lover needs a trusty palette to get them through the day, and the Jouer Ready To Wear Cool Palette is just what the makeup artist ordered!
This luxurious collection features four richly pigmented eyeshadows ranging from a pink to a bold black, and also includes a bronzer, a blush, and a highlighter. A smokey eye and a warm, glowing pink cheek combine to create a perfectly sultry nighttime look, while a soft, shimmering nude eye look with bronzer dusted on your cheekbones is ideal for daytime.
You can also mix and match the grays and mauves for a bright and smokey combo, and of course add the highlighter to cheeks and brow bones for a lovely glow. The possibilities are endless!
This palette also won't break the bank, as it's originally only $19! But with our Cyber Monday promo code CYBER50, you can save an extra 50 percent!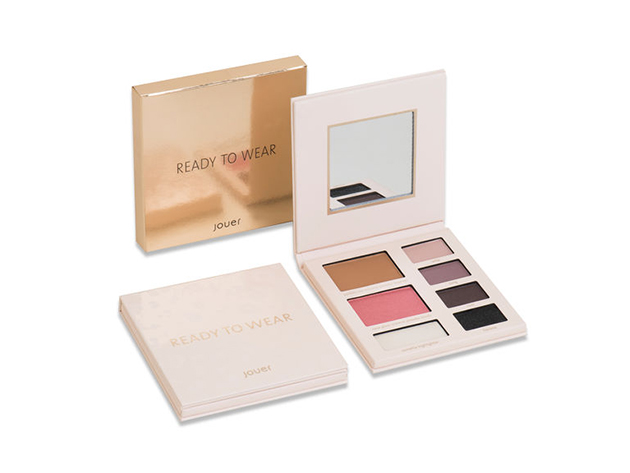 This post contains affiliate links to Simplemost Shop, our online store. Simplemost may get a commission from the purchase of these products.