It's always nice when students share kind notes and other gifts with their teachers, and that's exactly the kind of thing Gemma Dunne, an elementary school teacher in Scotland, needed from her class after her dog passed away.
According to BuzzFeed, Dunne had previously told her students stories about her puppy, a golden retriever Charlie, so she also decided to share that the dog had passed away. That's when one student, a little boy named Callum, decided to do something extra special for his teacher and write a poem about her beloved pet.
When Charlie was just 18 months old, veterinarians found a tumor pressing onto his heart. Ultimately, he had to be euthanized. Dunne's daughter, Lucie Dunne, explained the heartbreaking story to BuzzFeed, saying, "After finding a lump on his chest, we took him to the vet and had it tested. Before we knew it, he was in intensive care with cancer and a massive tumor pressing into his heart. By the end he was oxygen-dependent and we had to let him go."
https://www.instagram.com/p/BeLo1g1l4JE/?taken-by=lucie.dunne
Lucie's mom was extremely emotional about the loss and was not looking forward to going to school. But, she knew she had to tell her class what was going on.
"The kids often drew pictures of the dog for her and asked about him," Lucie told the website. "On Monday when she came back into work she was acting quite off so [she] let them know Charlie had sadly passed away at the weekend."
https://www.instagram.com/p/BZeY1G0l7fW/?taken-by=lucie.dunne
That's when little Callum decided to share his condolences in an effort to help his teacher feel better. Lucie told People magazine all about the boy's secretive efforts to surprise his teacher:
"Callum had asked for paper in class on Monday, and wrote her the note without her realizing," Lucie told the magazine. "She was quite touched when he gave her it, as were the family when she showed us that night."
Once Gemma got home and showed the note to Lucie, she immediately posted it to Twitter.
https://twitter.com/luciedunne_/status/965721112142368774
On the front page, Callum wrote, "To Mrs. Dunne—Sorry if you don't like it or it makes you emotional." Then, the boy wrote an acrostic poem that spelled out Charlie's name, and couldn't have been more sweet.
"I'm sorry about your dog. I want to say that your dog was:
Cheeky—I bet your dog was really cheeky.
Happy—I bet your dog was always happy.
Adorable—I bet your dog was super adorable.
Relative—I bet your dog was really related to you.
Lucky—I bet your dog was really lucky to have.
Incredible—I bet your dog was super incredible.
Energetic—I bet your dog was always full of energy."
The adorable piece of poetry finished with Callum writing, "But most of all I know your dog was special and your dog is in a better place and is looking over you."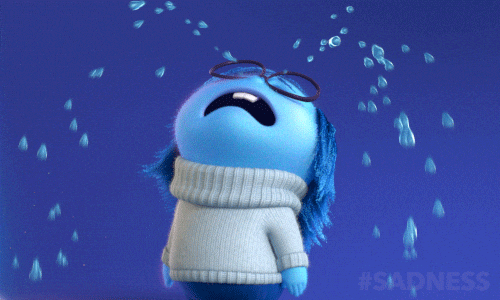 Lucie's Twitter post has since been retweeted about 30,000 times, liked about 150,000 times and people have written in 1,000 comments. Many can't get over how sweet this little boy is. One person even wrote an acrostic poem in his honor on Twitter:
C compassionate
A adorable
L lovely
L little
U unbelievable
M man

— Bacon (@baconsnork) February 20, 2018
And overall, people are hoping that the little boy stays this sweet forever.
So sad to hear about the dog–but bless little Callum! I hope that he stays sweet even when he grows up–the world needs people like him. His parents are bringing him up well. x

— Layla Medina (@noammunition) February 20, 2018
This isn't the only example of a student showing up for a teacher when they needed it, either. Following the Parkland shooting, a class in Ohio brought their teacher to tears when they told her about their selfless plan if they ever experienced a school shooting.
Life is full of ups and downs—even for teachers—so it's nice when students are able to say just the right thing. Sometimes it's the pupils who give the lessons on kindness.