Crashing weddings is not something that usually makes you saw "awwww." But then again, most wedding crashers aren't furry and adorable.
When Marilia and Matheus got married in Sao Paolo, Brazil, last month, they originally had an outdoor wedding planned. But somebody forgot to tell Mother Nature, and weather forced the ceremony into a large tent. The wedding party and guests didn't panic. Everyone simply moved quickly to shift the celebration to a drier venue.
But as people took shelter from the rain, one uninvited guest tried to sneak in as well: a stray dog.
"As the ceremony started, to everyone's surprise, it was the dog who came in when the bridal chorus began to play," Marilia told The Dodo.
People tried to shoo the dog away, but it was not deterred. As Marilia and Matheus began to read their vows, the dog decided to bless their union in his own unique way.
"The dog entered and laid down to sleep on my veil," Marilia told the Dodo. Wedding photographer Felipe Paludetto was there to capture the moment.
But rather than going bridezilla on the dog, Marilia quickly warmed up to the newest addition to her bridal party.
"I was really surprised and thought the little guy was really cute," Marília told the Huffington Post.
The dog eventually made a getaway during the reception. But the newlyweds decided on their wedding night to try to find him and adopt him. After a few weeks of searching, the couple found him this month and were able to adopt him.
"He came home, and I showered him," Marilia said. "He played a lot, ate, drank water. He is very happy and slept super good the first night."
The couple named the dog Snoop.
"[Snoop] is adapting very well to his new routine," the bride told the Huffington Post. "He is very playful, needy and caring. We are so happy with him."
Sounds like this wedding crash worked out for everyone.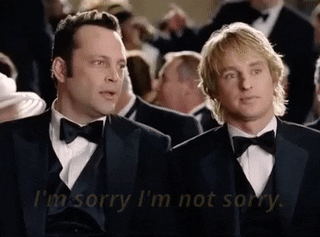 Of course, there are also stories of dogs being in weddings that they were, you know, actually invited to. Sometimes they are even part of the wedding party.
We wish all the best to the newlyweds and their new furry, best friend!