Music megastar Taylor Swift has never been shy about pouring her own personal stories into her songwriting. Her new album "Reputation" continues that trend and examines everything from the singer's ongoing feud with Kanye West, the Hiddleswift saga, and her new beau.
But even with so much of her life playing over the airwaves, there are things about the 27-year-old that even her fans are in the dark about. Here are a few things about the singer you may not have known:
1. She has a younger brother.
Austin Swift (yes, brother of Taylor) is finding his own path to the limelight https://t.co/IaIVIDAbw0

— VANITY FAIR (@VanityFair) June 1, 2017
His name is Austin, and he is a reliable source for pictures of Swift as an adorable kid. The 25-year-old graduated from Notre Dame in 2015 and is pursuing an acting career.
2. She grew up on a Christmas tree farm.
https://twitter.com/lorde/status/638476039975374849
The Swift family lived on a Christmas tree farm in Pennsylvania. The singer admits it is why she might have an obsession with the holidays.
3. She gets her name from another music icon.
Swift is named after the legendary James Taylor. The two have even performed together
4. She's got brains and beauty.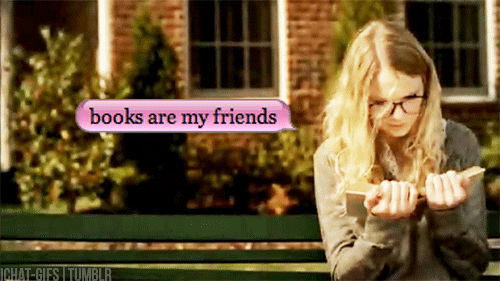 Swift graduated high school with a 4.0 GPA and finished her last two years of high school in 12 months while being home-schooled so she could start her music career. Her former high school, Hendersonville High School in Tennessee, named its auditorium after her.
5. She was once almost TIME's "Person of the Year."
Swift was a finalist in 2014, but the magazine gave the honor to health care workers fighting ebola in Africa. Although, if you want to nitpick, she already won in 2006.
6. Her talents aren't limited to singing.
Swift actually has a pretty impressive acting reel, with roles in "The Giver" and "Valentine's Day" and appearances on "New Girl" and "Saturday Night Live." Her first role was on the popular series "CSI" back in 2009 but *SPOILER ALERT* T-Swift fans might not like the episode. Her character dies at the end.
7. Taylor Swift's friends are more famous than yours.
One year ago today, Taylor Swift performed with Mick Jagger from The Rolling Stones '(I Can't Get No) Satisfaction' on The 1989 World Tour! pic.twitter.com/vqeahhqLmJ

— Taylor Swift Polska (@SwiftPL) September 26, 2016
Her "1989" world tour was a tour de force of cameos from music legends like Mick Jagger to local celebrities like Dwyane Wade. But speaking of friends, I think we can all agree the best appearance was when Lisa Kudrow (aka Phoebe) joined Swift onstage to sing "Smelly Cat."
8. "Kaylor"
While Swift has a lot of famous buddies, her friendship with one person in particular has captured the imagination of some of her fans: Victoria's Secret supermodel Karlie Kloss. There is an entire group of people on the internet who are convinced the two are actually in love. They write fan-fiction and everything. (Sorry to disappoint you, fans, but Kloss is dating Joshua Kushner, younger brother of Jared Kushner, Ivanka Trump's husband.)
Same.
10. She has two cats.
https://www.instagram.com/p/BbSUqqvnTtR/?taken-by=taylorswift
They are named Olivia and Meredith after Swift's two favorite TV characters, Olivia Benson from "Law and Order: SVU" and Meredith Grey from "Grey's Anatomy." And yes, she is just as obsessed about them as you are with your cats.
11. She once won exactly $1 in a lawsuit.
The first courtroom sketch of #TaylorSwift in her Denver trial. https://t.co/CKhDcgUBV8 pic.twitter.com/1TvJYrVTeH

— The Denver Post (@denverpost) August 8, 2017
Speaking of law and order, Swift had her own courtroom experience this year after counter-suing a Denver DJ who claimed his career was ruined after she spoke up about being groped by him during a meet-and-greet. Swift's testimony was basically a series of fire emojis, and the jury ruled in her favor. Oh, and the courtroom sketch artist couldn't draw her because she was too gorgeous.
12. "Why can't you see?"
Swift has bad eyesight, and it brings a whole new meaning to her song "You Belong With Me." Those glasses she is wearing in the video? She really does own a pair.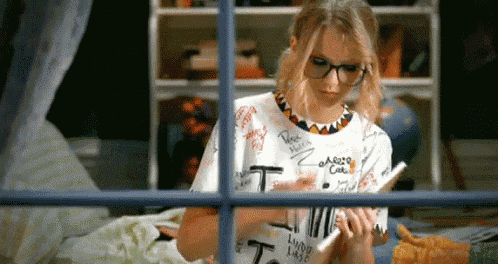 13… is her lucky number.
Yes, that is how we settled on how many facts to put in this story. But she told Us Weekly that 31, 89, 26 and 39 are also her lucky numbers. So, if you want to play the lottery like T-Swift, you know what to do.