Taylor Swift Gave Free Tickets To Police And Firefighters After A Tragedy
What a great way to show appreciation!
Getty Images
Taylor Swift's "Reputation" tour stopped in Massachusetts this past weekend to play a three-night set in Gillette Stadium, and most of the buzz surrounding the concerts had to do with a few of her more famous fans (Ryan Reynolds and Blake Lively were seen dancing, while Gigi Hadid just lost her fan-girl mind). But there were hundreds of other fans in the stadium over the weekend who didn't get the same attention but probably should have.
So, Swift gave hundreds of free tickets to local police officers and firefighters following the tragic death of Weymouth Sgt. Michael Chesna, who was shot and killed on July 15. The Patriot Ledger reported that Swift sent the town "a significant number of tickets" to her concert. And it was a hard ticket to get.
"The gesture was absolutely generous, significant and appreciated," Weymouth Mayor Robert Hedlund told the Ledger, adding that Swift didn't do it for the press. Sure enough, Swift's camp hasn't said anything about the gesture when asked by the local media.
"My understanding is that they did it low-key and weren't looking for publicity," Hedlund said. "There were enough to send every police officer, firefighter and extended family to the concert, and then some."
It's a classy gesture by Swift for a grieving community and a great way to honor the men and women who serve.
Plus, as an added bonus, it meant that if she got stuck up in a basket again there were fans who work in law enforcement there to help her. Maybe one of those fire trucks with the really big ladder.
Now, we just have to try and find out if anybody has video of the police officers and firefighters freaking out like Hadid. I mean, really Gigi…
Then again, it was a pretty big deal: Swift is the first female to ever play Gillette.
"Getting to play here 1 time is insane. Getting to play here twice is insane. This is our 3rd night in a row playing at Gillette Stadium. Because of you, you've made tonight the very 1st time a female artist has played 3 nights at Gillette Stadium." –@taylorswift13

— Gillette Stadium (@GilletteStadium) July 29, 2018
Congrats T-Swift.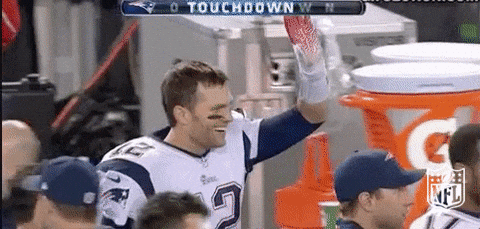 [h/t: WCVB]