This product is currently sold out.
It's hard to imagine anything more dreamy than a peaceful night sleeping under the stars. The only issue with this undeniably picturesque experience is that the earth's surface isn't known for being the most comfortable place to rest your head.
The Bundle Bed Portable Sleeping Solution is the perfect solution. This on-the-go bed includes a built-in self-inflating air mattress that stows in a lightweight pack, a fitted sheet, comforter, cover, pillow, and pillowcase for the greatest sleep away from home ever.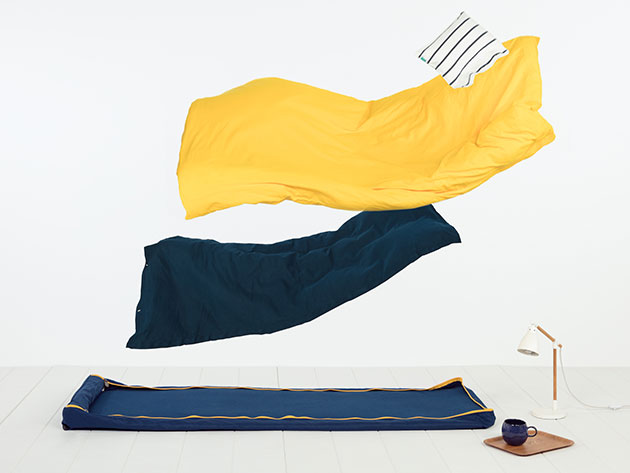 This clever bed is super easy to tote from one campsite to the next using its outer straps. It's even waterproof, so you'll never be stuck on a soggy bed.
Whether you're a wild adventure-seeker or just need a super compact bed for occassional guests, the Bundle Bed Portable Sleeping Solution is a lifesaver. Right now, it's on sale for $199.99, which is 29% off of its MSRP. Pick up this deal today to make your next adventure all the more dreamy.