Grapes and cherry tomatoes are a great addition to salads, but slicing them has to be one of the more annoying tasks we've come across in the kitchen. They're not the easiest things to chop, as they seem to always find a way to slip and slide away from your grip. And don't forget to be careful to not slice your finger on accident!
Enter the Grape & Tomato Slicer, the solution to your slicing and dicing woes. It's a convenient hand-held slicer that makes chopping up grapes and tomatoes a piece of cake. It packs built-in sharp, serrated stainless steel blades that quickly slice through the tiny round fruits, making them easier to throw in food dishes and safer for babies and toddlers to munch on.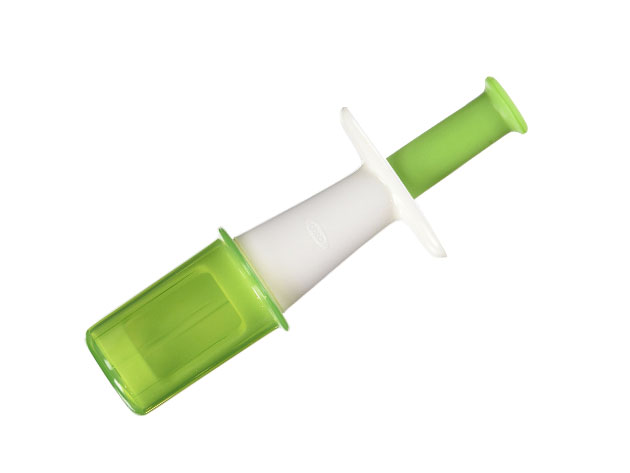 It also features a soft, non-slip plunger and curved finger rests to provide you with comfort even during repetitive use. You'll be chopping faster than Ina in no time!
And, for the fun part. Once you have your quartered fruit pieces, it's time to make a tasty dish, and a Chopped Salad with Grapes and Mint is a great summer option. When it's time for cleaning, you can easily take it apart and stick the pieces (except for the spring) into the dishwasher.
The Grape & Tomato Slicer normally retails for $14.99, but you can take one home today for only $9.99 — a savings of 33 percent.