A 'Twins' Sequel Is Coming And We Think You'll Really Like The Cast Changes
Did you see the original?
Remember the movie "Twins" from 1988? You know, where Arnold Schwarzenegger and Danny DeVito are pretty much anything but twins? Well, get ready for a third brother to join the mix, because Schwarzenegger just confirmed a sequel — called "Triplets," of course. And we think you'll find it pretty darn hilarious who will be playing the newest family member.
"I had a conversation yesterday with my agent and he said that the script will be finished in 14 days," Schwarzenegger told Business Insider. "(Director) Ivan Reitman is extremely happy with what he's seen so far, he just wants to make a few tweaks, so that's music to my ears. I think sometime beginning of next year we can shoot the film."
Any guesses as to the funny man who will be joining the "Triplets" cast? Appropriately, he's another pretty big star from the '80s — none other than Eddie Murphy!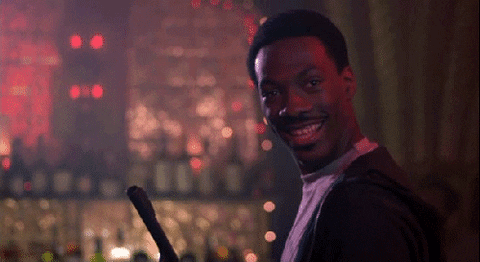 No word yet on just exactly how he's related. But (spoiler alert!), Schwarzenegger and DeVito's characters were only twins because of a lab experiment, so perhaps Murphy was in on that, too!
Featuring the tagline, 'Only a mother can tell them apart,' "Twins" was a pretty big success, grossing more than $200 million worldwide. It also proved that Schwarzenegger, who was mainly known for action movies like "The Terminator" and "Predator," could star in a comedy.
But as we all know, it's hard to be nice to sequels from movies we seriously loved, so "Triplets" has its work cut out for it. However, with the original cast and Eddie Murphy, we have high hopes of some pretty big laughs.
Oh, and by the way, "Twins" wasn't the only movie Schwarzenegger and DeVito starred in together. They returned to the big screen in 1994 for the movie "Junior," about yet another fertility experiment gone awry!
In "Junior," Schwarzenegger played a male scientist who agrees to carry a pregnancy in his own body, while DeVito played another doctor in the film. It did quite well, too, bringing in more than $100 million worldwide.
With this successful onscreen twosome back again and now the addition of Eddie Murphy, "Triplets" may just surprise us and be a smash hit! Are you going to watch?