Get 'Drunk In Love' This Valentine's Day With These Yummy Cocktail Recipes
Cheers!
While it's not Valentine's Day without chocolate — and maybe some flowers and the occasional teddy bear — we heartily recommend a fabulous cocktail, too, for those among us who drink. You don't even need to go out on the town to enjoy a tasty beverage; you can make some pretty magical ones right at home.
One cocktail I will definitely be making this Valentine's Day is the appropriately-named Pucker Up martini from Barefoot. Not only does it have the best name ever, but it's also pink! It uses Barefoot pink Moscato champagne, along with grapefruit juice and cranberry juice, so we're talking some serious Valentine's Day vibes.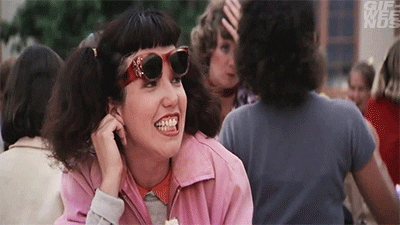 It also couldn't be any easier to make! The full recipe is below:
Pucker Up Martini
Ingredients:
4 ounces Barefoot Pgink Moscato
1 1/2 ounces Ruby Red rapefruit juice
1/2 ounce cranberry juice
1/4 ounce lime juice
1/4 ounce simple syrup
Lime wedge garnish
Directions:
Combine all liquids in a cocktail shaker with ice. Shake until chilled. Strain into a chilled cocktail glass. Garnish with a lime wedge.
If you're looking for something a bit stronger, Absolut Vodka has also created a new Valentine's Day-inspired drink with an equally adorable name. Their Love Buzz cocktail includes Absolut, crème de cacao, raspberry puree, and espresso.
Not only does it sound great for date night, but that caffiene will give you a bit of a pick-me-up, too! The full recipe is below:
Love Buzz
Ingredients
1.5 parts Absolut Original
.5 parts crème de cacao
1 part raspberry puree
1 part room temperature espresso
Directions:
Shake all ingredients and strain into a cocktail glass. Garnish with a chocolate-raspberry tuille (a sweet wafer).
If you're liking the raspberry vibes in the Love Buzz drink, you may also like this Love Potion cocktail. It includes raspberry liqueur, plus berry vodka, pomegranate juice, and a handful of strawberries. To make it even more magical, you pour it all over dry ice!
Back to that Moscato, though — if you happen to have any Barefoot Pink Moscato bubbly, you can use it to make Barefoot's Pretty in Pink Moscato Sparkler. This one is seriously simple and only includes the bubbly, watermelon schnapps, and grapefruit juice! The full recipe is below:
Pretty in Pink Moscato Sparkler
Ingredients:
3 ounces Barefoot Pink Moscato
1/2 ounce watermelon schnapps
1 ounce grapefruit juice
Directions:
Combine juice and schnapps in cocktail shaker with ice. Shake to blend and chill. Strain into flute and top with the Moscato.
Will you be making any festive drinks this Valentine's Day?