The products and services mentioned below were selected independent of sales and advertising. However, Simplemost may receive a small commission from the purchase of any products or services through an affiliate link to the retailer's website.
The countdown is on for the 2018 Winter Olympics in PyeongChang, South Korea. The torch is making its way around the world and there's a lot to look forward to when it and the top athletes in the world arrive next month. The games start on Feb. 8 and will air on NBC's family of networks, as usual. But you don't need a TV to watch this time!
https://www.instagram.com/p/BdtZzxjA_Sj/?taken-by=nbcolympics
For the first time, viewers in the U.S. will have access to live coverage as the events happen. No more fear of spoilers before events air! That may mean some very late nights or early mornings because, depending on where you live in the U.S., South Korea is 14 to 19 hours ahead.
Comprehensive Coverage
You don't even need a TV to catch everything from the opening to closing ceremonies. There are plenty of streaming options available. NBC will broadcast both on TV and online. According to the network, it will live stream a record 1,800 hours of the XXIII Olympic Winter Games. That means no matter which sport you like—even curling—you don't have to miss a single event!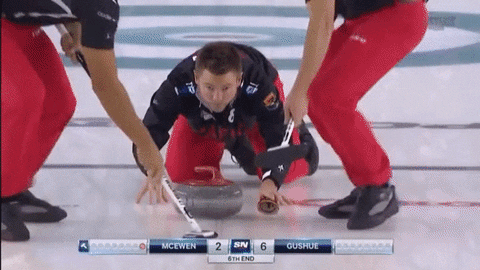 "Our most comprehensive digital offering ever is specifically designed to satisfy modern Olympic viewers, who expect to watch their programming wherever and whenever they want," NBC Sports Group executive Rick Cordella said of the broadcast plan.
How To Watch Online
You can plan to tune in online at NBCOlympics.com. According to NBC, "Users will be able to stream 30 minutes of coverage prior to authentication on their first visit, and 5 minutes each subsequent day." In order to gain full access, you will need to log in with an account from a participating TV provider. For example, DirecTV, Fios, Optimum and Xfinity are among the participating TV providers. If you don't have a TV subscription, SlingTV offers a seven-day trial, which you can take advantage of to watch coverage.
Download The Apps
You can also access Winter Olympics coverage from the NBC Sports app on tablets and mobile devices. This year, there will be special, digital-only programs as well as live streams of practices if you're really hardcore.
Another useful tool is the NBC Sports Scores app. With this one, you can find comprehensive, real-time results for every sport in the 2018 Winter Olympics. This is a good option if you're short on time and want to catch up on your favorite events with video highlights. It also calculates "enthusiasm ratings" for events, so you know exactly when the competition heats up.
For those who want to feel like they are in the middle of the action, there will be live virtual-reality coverage on the NBC Sports VR app. The VR content will be available for users with a TV subscription and Samsung, Google, Windows, Android or Apple iOS devices. You can experience the opening and closing ceremonies, alpine skiing, curling, snowboarding, figuring skating and more during the 50-plus hours of live VR programming.
If you're a winter sports nut, it's safe to say your Netflix account will miss you in February.