Do you like scary movies?
If you're enthusiastically nodding because that question immediately dials back memories of Drew Barrymore making stovetop popcorn in the 1996 movie "Scream," you might be excited to learn that you can party — and even sleep over — in an iconic house from the original movie.
With the help of a Kickstarter campaign, "Scream" superfans and horror movie aficionados Nate Ragon and Anthony Masi are hosting special events inside an actual home from the scary movie that spun three sequels. The idea: Re-create the fictional party at Stu's house (Stu was Matthew Lillard's character) — minus all the, you know, gore.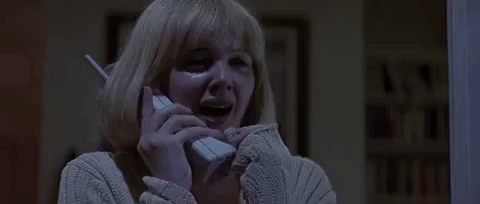 The organizers surpassed their goal of $50,000 to rent out the Victorian home in Santa Rosa, California, which staged the final scene of the original "Scream," and which is now often rented for weddings and other special events.
Leading up to Halloween, there are a few different events planned for the "Scream" house, with varying price points … should you dare.
Masi tells us that actor David Arquette, who played Deputy Dewey in the "Scream" movies, will be joining the event. Plus, Roger Jackson, the voiceover artist who did the voice of villain Ghostface in the movies, will also be there.
Looking to pull the ultimate prank? Jackson will be calling people using the voice of Ghostface  throughout the month of October. See? Screams do come true!
A small VIP event on Oct. 26 includes a party and overnight stay on the grounds, and it costs $1,750 for two people.
Several levels of day passes are available on Oct. 27, ranging from $50 to $300. A top tier pass, for example, comes with access to the grounds and the house, admittance to a "Scream memorabilia" display, participation in a group photo in front of the house and admittance to a complimentary "Scream" screening, as well as a poster and a shirt that brags "I partied at scene 118."
The movie will be screening during the party. For most people the event will wrap up at 10 p.m., but for $50 extra you can stay until midnight.
"You get to tour the house, party at the house!" says Massi in the promotional video. "This is Stu's house that's used in the last third of the movie."
Bus tours of the area showing off film locations will also be available during the "Scream" weekend.
Oh, and if you do like scary movies, here are 30 of our favorite and most horrifying off all time.