Many people, myself included, grew up tuning in every afternoon to learn life lessons Mr. Rogers. So when word came out that a movie about him was being made, casting directors could not just hire anyone to portray the legendary good neighbor. They needed someone people could trust. They needed someone people would like. They needed someone who made you feel as warm and fuzzy as one of Mr. Rogers' many sweaters.
They needed Tom Hanks.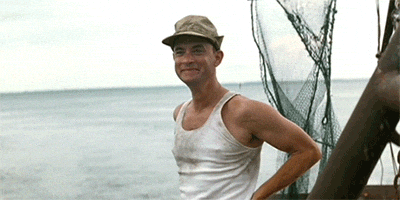 Luckily, that is exactly who will be playing Mr. Rogers in the upcoming biopic "You Are My Friend."
"You Are My Friend" is inspired by a real-life friendship between Fred Rogers and journalist Tom Junod, who wrote a piece on Rogers for Esquire in 1996. In the story, a cynical journalist begrudgingly accepts an assignment to write a profile piece on Rogers and finds his perspective on life transformed.
Rogers, who passed away in 2003, was a television icon for decades as the host of "Mister Rogers' Neighborhood," so portraying him in a movie will be quite the task. But if there is anyone who is up for the challenge, it is Hanks.
Hanks has already played his fair share of real-life legends—from Sully to Ben Bradlee to Charlie Wilson—in addition to beloved fictional characters like Forest Gump and Woody and whoever the human was who was on the island with Wilson.
More importantly than his acting chops: People trust Hanks, a key to playing the grandfatherly Rogers. Hanks has given marriage advice. He fetches people drinks. He was recruited to help us cope with the government blowing up Springfield.
Yeah, compared to all that, I think Hanks should be able to handle feeding his fish. I think we should all be more concerned with whether or not we can handle all of the feels this movie will undoubtedly bring!
https://www.youtube.com/watch?v=K1Dvq0cDRsI
NOPE. Can't. Even.