Cookie dough lovers: Up until now, you've been pretty much confined to basic chocolate chip dough, which is great. (Alright, it's beyond great.) But if you're ready for something new, get excited.
The next, err, batter up? Oreo. And we're sure this new cookie dough flavor will knock it out of the park. (OK, I'll stop with the puns now.)
Our first question: What took so long?!
If you're a true fan of cookie dough, you may already know that the Cookie Dough Cafe, an online and wholesale company, makes and sells edible raw cookie dough. (Don't worry mom, there are no eggs in it, so it's safe to eat straight out of the carton).
Already on the Cookie Dough Cafe's roster is a sugar cookie dough with sprinkles, and, of course, the granddaddy of them all, chocolate chip.
While the company isn't selling the Oreo cookie dough online just yet, they've finally given us a date that it will be available. Mark Aug. 23 on your calendar. No word just yet on what stores will be selling the dough, but you can buy it online and we know the dough made an early debut at a Mariano's grocery store in the Chicago area.
https://www.instagram.com/p/BXl518hgigw/?taken-by=thecookiedoughcafe
The cookie dough products are meant to be eaten just as they are in their perfect dough-y state. That's nice, because for those who love cookie dough, it's always been hard to explain why the recipe that calls for two dozen cookies is only yielding 20. Or 10. Or just seems to evaporate before it makes it into the oven at all.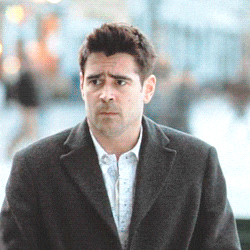 The junk food aficionado behind the Instagram account @thejunkfoodaisle did some reconnaissance and verified the Oreo cookie dough is at Mariano's. We should mention @thejunkfoodaisle has been killing it on the sweets beat recently, also spotting Brach's cookie-flavored candy corn.
https://www.instagram.com/p/BXfthOlFuIU/?taken-by=thejunkfoodaisle
Can't get enough cookie dough? There's a sweet shop in New York City that sells it by the scoop. And you can have your cake and cookie dough, too, with this cookie dough frosting recipe.
More still? Here's 15 unexpected ways you can enjoy cookie dough. Go ahead, call us futurists. There's a double-stuffed cookie dough Oreo on the list.
So do you want to tell your oven it's officially retired from cookie-baking duties, or should we break the news?
[H/t: Hello Giggles]