The products and services mentioned below were selected independent of sales and advertising. However, Simplemost may receive a small commission from the purchase of any products or services through an affiliate link to the retailer's website.
New year, new you, right? Maybe?
As much as we like to use the concept of having New Year's resolutions to propel our productivity for the next 365 days, sometimes we need a little help staying on track. Juggling work, kids, relationships and everything else means we are often pulled in different directions, whether we like it or not.
If you're a busy mom who's serious about getting organized, communicating effectively and staying centered this year, we have you covered. Check out five of our favorite apps for keeping you on top of the game, every day. Bonus? You can also get these at a discount.
1. CleanEmail
No one likes a cluttered inbox. Between spam, promotional junk, notifications and irrelevant mail, it's easy to overlook the messages you really need to read.
Enter: CleanEmail. This online bulk email cleaner helps you rid your inbox free of the unnecessary emails that flood your inbox daily. Using specific rules and filters you can customize, you can easily segment your mailbox into important groups. This gives you the opportunity to quickly identify the important and unimportant messages in a snap. Thanks to special algorithms used to categorize your mail, you won't need to worry about having important messages fall through the cracks either.
Enjoy a 60 percent discount on a year-long subscription through our Simplemost Shop. This means you can get the service for a full year for $19.99 compared to the regular price of $49.99.
2. Grammarly
Never misspell ever again.
Grammarly is a ridiculously simple-to-install writing app that finds and corrects any writing errors in every email and app. With the app you no longer have to worry if you're completely butchering a word or phrase.
The app checks grammar, punctuation and spelling, so your work comes off as polished and professional, every time. Whether you're on Gmail, Facebook, Twitter, Linkedin or any other site you write on the web you're covered. Another fun aspect? You have the option to turn on various writing styles (British English vs. American English, for example) and have the ability to detect plagiarism.
Get this life-changing app now for nearly 50 percent off at $69.98.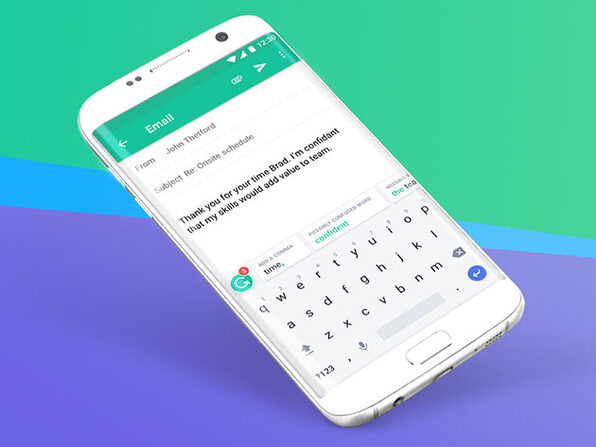 3. Aura Premium
Mental health is crucial to performing at your best, whether in the office or otherwise.
Created by meditation teachers and therapists, Aura Health helps you relieve stress and anxiety by offering quick, science-backed mindfulness and meditation exercises daily. Unlike other apps out there, Aura uses machine learning to cater to your specifics needs.
Users choose 3-, 7- or 10-minute meditation durations, while the app tracks your mood and gives feedback on improvement. As a favorite of Forbes and TechCrunch, you can't go wrong. The Premium subscription offers you access to unlimited meditations of varying lengths (there's a free app that offers 3-minute meditations only) as well as the ability to download and listen when offline.
Improve your mental well-being with a year-long subscription for only $29.99, a 68 percent discount on the app via the Simplemost Shop (regular retail price is $96).
4. WeDo Pro
Ever wanted a personal assistant? Here is your answer.
WeDo is an easy life planner app that helps you do what needs to get done, in your own life and with others. With features like task manager for keeping track of chores, personal projects and more, reaching your day-to-day and life goals, has never been more organized.
Easily plan events, assign tasks to others, add reminders, due dates and repetitive tasks so you'll never forget again, monitor your habits, create your personal routines… the options are endless!
If you're a fan of the Wunderlist app, it's easily incorporated into WeDo, which is a bonus.
Get your lifetime subscription now for only $19.99, an 88 percent discount (regularly priced at $180).
5. Ginger Page
Become a better writer with Ginger Page, whose mission is to "clean up the way we type and digitally communicate," according to the site.
No matter what the device, this app allows you to communicate effectively and accurately. Easily rephrase your sentences with its sentence rephrase tool, listen to your written text before sending to make sure it sounds right and even translate your text into 50 different languages!
Fun bonuses include personalized options like keyboard design features and hundreds of emojis.
A one-year subscription is now 79 percent off at $29.99.
Get ready for your best year yet!
This post contains affiliate links to Simplemost Shop, our online store. Simplemost may get a commission from the purchase of these products.