The products and services mentioned below were selected independent of sales and advertising. However, Simplemost may receive a small commission from the purchase of any products or services through an affiliate link to the retailer's website.
It's no secret that Americans love their caffeine. I mean, we pretty much lose our minds when the pumpkin spice latte returns, amiright? And with a Starbucks on what seems like every corner and the energy drink market showing no signs of slowing down, it looks like caffeine may just be the new sleep. However, decades before Red Bull and Monster were the preferred way to stay up all night, there was another way everyone was getting their 'jolt' of caffeine: Jolt Cola.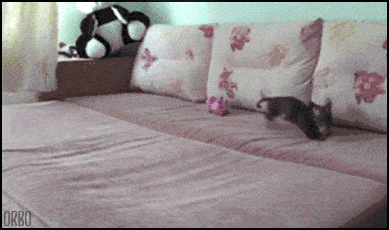 The year was 1985. A gallon of gas cost around $1, you could go to the movies for about $2.75 and you better believe there were some pretty epic hairstyles. It was also a big year for technology: Nintendo became available in the U.S., leading to new gamers and computer hackers — and of course, a need for caffeine.
So, with the slogan, "all the sugar and twice the caffeine," it's no surprise Jolt Cola became a go-to for gamers, hackers and other night owls. Yet, despite a cult following, the drink eventually faded away into the land of other '80s fads we wish we could get back. (OK, maybe not the hair).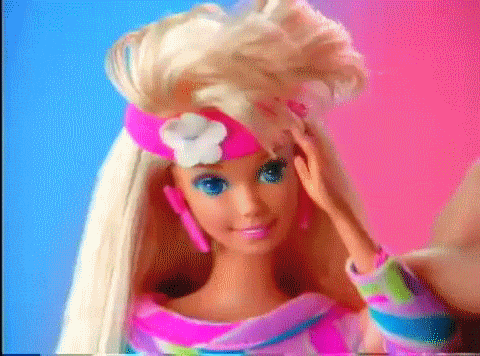 But this is 2017, a year when the '80s and '90s are making a huge comeback with products like Tamagotchis, Clearly Canadian and Zima returning to stores. So, of course, Jolt is joining in on the fun. That's right — the 'original carbonated energy drink' has returned to stores!
https://www.instagram.com/p/BY4T6_UB-J6/?taken-by=realjoltcola
"Drinking Jolt is a vice. We heard our fans clamoring for the only beverage with enough caffeine to get them through all-nighters," stated Jolt Cola CEO Doug Dixon in a press release. "A lot of bad decisions were made while drinking Jolt the first time around and we intend to make sure that a steady supply of Jolt continues our fans in that direction."
Jolt is now available in single, 16-ounce cans for $1 at Dollar General stores across the country. It features the original thunderbolt logo and strip design that debuted with the cola more than 30 years ago.
Something else that hasn't changed? The company does not hide the fact that Jolt is loaded with sugar and caffeine — 50 grams of sugar and 160 milligrams of caffeine! In comparison, a 12-ounce can of of Coca-Cola has 34 milligrams of caffeine, so Jolt is like drinking four-and-a-half cans. So be sure keep this one away from the kids; it is recommended for adults only.
https://www.instagram.com/p/BYteNF2h0YI/?taken-by=realjoltcola
Although I prefer my days without caffeine or too much sugar, I will always break my own rules for the sake of a story and so I tried Jolt for myself. While I cannot compare the drink to the original because I wasn't exactly born yet when it came out, I can tell you it tastes pretty much like normal cola.
As the warning label on the can specifically states it is not recommended for people sensitive to caffeine (me!), after a few sips, I gave it to my husband. He says Jolt doesn't taste like Pepsi or Coca-Cola and has its own flavor.  

https://www.instagram.com/p/BaJ2U0KhG19/?taken-by=realjoltcola
Social media is also 'buzzing' with Jolt's return, with many fans saying the drink is actually quite hard to find. Instagram user kins3.0 said she spent three weeks searching for the soda and "almost screamed" when she found them. "So many miles spent driving searching for Jolt and it not being in stock," she wrote.
https://www.instagram.com/p/BZ7CrWnjqJG/?tagged=joltcola
But have no fear, the internet is here! Jolt is now available on Amazon.com so more Jolt fanatics can get their caffeine fix. The four-pack of 16-ounce cans are selling for $12.99 with Amazon Prime.
Sounds like a perfect time to bust out the leg warmers and old video games and have yourself a caffeine-filled '80s party! And now that you can buy Jolt online too, you don't even need to put down your Nintendo to order!
Just remember, drink Jolt responsibly!