When Disney announced in 2016 that "The Lion King" would be the latest of its animated movies to get the live-action treatment, fans of the 1994 film have been waiting on pins and needles for 2019.
That excitement was only ratcheted up when the movie's cast was announced, a stacked lineup featuring Donald Glover as Simba, Beyonce as Nala, Billy Eichner as Timon, Seth Rogan as Pumba, Chiwetel Ejiofor as Scar and James Earl Jones returning to voice Mufasa.
Well, now, get excited, people, because the first official trailer for the movie is out:
That's right, we're going back to Pride Rock! The teaser is a limited look, but we get a peek at live-action Simba, who is the cutest little fuzzball, and we get to hear Jones' iconic Mufasa.
Judging by the trailer, it looks like director Jon Favreau (who was also at the helm of Disney's successful "Jungle Book" live-action remake) is going to stick pretty close to the original movie's script, because you don't mess with perfection.
Just check out how close some of the live-action scenes match up with scenes from the animated version:
Here's a side-by-side of 'The Lion King' trailer with the same scenes from the 1994 original movie. #TheLionKing pic.twitter.com/nHpKHWDzPJ

— Lights, Camera, Pod (@LightsCameraPod) November 22, 2018
Of course, since there is a glimpse of the stampede scene, that means we now have half a year to mentally prepare ourselves for that one scene we are not going to talk about right now because we're in an emotional place, OK?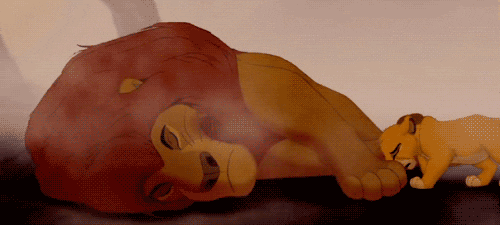 Yeah, I don't know how I am going to be able to handle that in live-action.
The video has already been viewed more than 224 million times just on Disney's social media platforms, so excitement for the movie, which comes out next summer, is clearly high.
https://twitter.com/LionKing2019/status/1066759731035942912
Now, if you will excuse me, I need to go buy all of the tickets.
[H/t: E!News]