Are you ready for more football?
Vince McMahon, chairman and CEO of professional-wrestling company WWE, recently announced that he is (again) going to challenge the NFL by starting a new professional football league. Called the XFL, the same name of his initial attempt at a football league that lasted only one season in 2001, the new league is slated to kick off in Jan. 2020.
Watch McMahon's announcement below.
So what can football fan's expect? During his press conference on Jan. 26, McMahon ensured that the new league would be easier to follow than the NFL (a plus for people like me!), faster paced and more streamlined. The XFL will feature just eight teams competing in a 10-game regular season, with a postseason to follow, and each team would have 40 players on its roster. Moreover, no players with a criminal record will be allowed to play.
"We are evaluating a player based on many things, including the quality of human being they are," McMahon told ESPN in an exclusive interview. "If you have any sort of criminal record or commit a crime you aren't playing in this league."
In efforts to keep politics out of the stadium, McMahon said XFL players will not be allowed to take personal stances on social issues on the field. McMahon asserted that this league is all about the audience having a good time and that "People don't want social and political issues coming into play when they are trying to be entertained."
The original XFL—which aired its games on NBC—was criticized for being loaded with gimmicks that made it a hybrid between pro wrestling and football. Players wore nicknames on the backs of their jerseys and were encouraged to date cheerleaders, who wore notoriously skimpy outfits on the sidelines.
"I wanted to do this since the day we stopped the other one," McMahon continued. "A chance to do it with no partners, strictly funded by me, which would allow me to look in the mirror and say, 'You were the one who screwed this up,' or 'You made this thing a success.'"
It'll be interesting to see whether or not McMahon's second attempt at the XFL will be a hit. Given the fact that he is the sole financier of this endeavor, making the rules and regulations himself, he's got a whole lot riding on its success.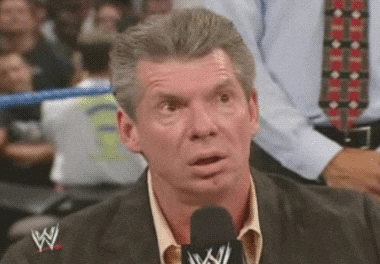 Are you planning to watch?