10 Disney Tattoos You Won't Regret
Pain is temporary, happily-ever-after and tattoos are forever.
So you've decided to get a tattoo. Now that you've made that decision, you'll need to think long and hard about the kind of tattoo you want. Because, and I don't know if anyone ever told you this, but tattoos are pretty permanent.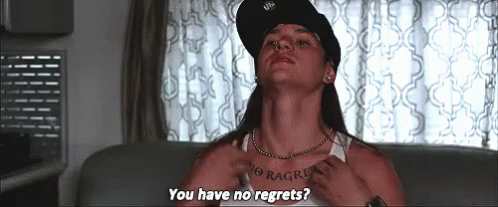 You know what else often lasts a lifetime? A Disney fanatic's love of all things Disney. Disney fever may start young, but then it just keeps going. People want to work for Disney, they want to date other Disney people, they want to get drunk on Disney. So what better way to show what a serious Disney diehard you are than by wearing your Disney heart on your sleeve? Literally. Just remember: Pain is temporary, happily-ever-after and tattoos are forever.
Here are some of our favorite Disney tattoos we think no one should ever regret.
Villainous Disney
Show your Disney dark side by covering your arm in Disney's most notorious baddies.
Discreet Disney
Just because you want a tattoo, that doesn't mean you want everyone else to know you have a tattoo. Luckily, there are a lot of smaller Disney tattoos you can get. Like this iconic castle.
Or a tiny Winnie the Pooh.
Inspiring Ink
Sometimes, you want your tattoo to include a saying that will help you get through the day. The good news: There are a lot of inspiring Disney quotes you can use. Just make sure to use spellcheck. It's spelled hakoona-, wait, hackunuh, uh… Oh just go with "To infinity and beyond."
Can You Feel The Love Tonight?
Getting a tattoo to symbolize your love for another person is oh-so-romantic. Of course, you two will be together forever and never regret this! And if you lovebirds just happen to be Disney fans? Even better.
Animal Sidekick
It's hard to go wrong with cute animals. Disney has lots of those.
SIMBA!
This is my favorite, but be careful where you put it…
… because strangers (and by "strangers," I mean "me") may try to do this to you.