Over 20 years after the release of "Pretty Woman," the beloved film is making a comeback. No, not a sequel or remake (thank goodness!) — something way better: a musical!
The "Pretty Woman" musical will premiere in Chicago in March 2018 and head to Broadway the following fall. It will feature songs co-written by Grammy-winner Bryan Adams and a script that Garry Marshall, the director of the "Pretty Woman" film, worked on before his death in 2016.
The 1990 classic starred Richard Gere as businessman who hires a sex worker named Vivian, played by Julia Roberts, to escort him to social events. The role earned Roberts a Golden Globe for Best Performance by an Actress in 1991.
"With a book by the legendary Garry Marshall and J.F. Lawton, 'Pretty Woman: The Musical' will have the heart, humor, warmth and joy of the film, with a stunning original score by Bryan Adams and Jim Vallance," producer Paula Wagner said in a press statement.
Singer and actress Samantha Barks, who played Eponine in the film version of "Les Miserables," will star as Vivian in the Broadway show. Edward, the businessman who falls in love with Vivian, will be played by Steve Kazee, who earned a Tony Award for playing Guy in the Broadway show "Once."
SO excited for @PrettyWomanBway thank you so much for all your lovely messages!! 😘 https://t.co/kMa96hifcR

— Samantha Barks (@SamanthaBarks) September 27, 2017
"'Vivian' and 'Edward' meet under unlikely circumstances and go on a journey that allows them to discover their own self-worth," Wagner said. "Self-empowerment is integral to the reason why these two lost souls are able to fall in love and we now have two amazing, charismatic actors with incredible chemistry to take audiences on that journey."
"Pretty Woman" was one of the highest-grossing romantic comedies of all time, pulling in more than $463 million in total worldwide.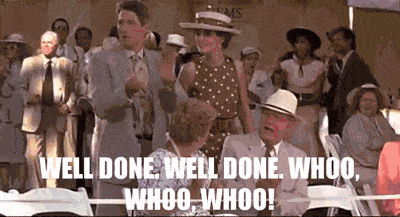 Director and choreographer Jerry Mitchell says he always felt that the film should be a musical, saying "Pretty Woman" is a classic story with a contemporary message.
"I think we all want to fall deeply in love with someone—it is something you never stop hoping for," he said.
We can't wait to see what scenes will have musical numbers, but we think it will be a "big mistake, big, huge" if the shopping scene doesn't get its own song.